Concrete crack repair that worked!
January 29th, 2015
We may have taken the concrete repair process to the extreme but it worked and saved us a tone money and time since. If you have very poor concrete that moves all over the place and keeps on cracking we may have the solution.
The quality of concrete over the past decade has deteriorated resulting additional unwanted cracking in concrete driveways and footpaths. We got tired of grinding off our decorative concrete displays because of the unwanted cracking. After we moved in to our new premises there has been additional ground vibrations from the civil works being done on the train line behind us plus trucks doing deliveries each day our displays kept on cracking.

Here is what we did a year ago and we haven't seen a crack since.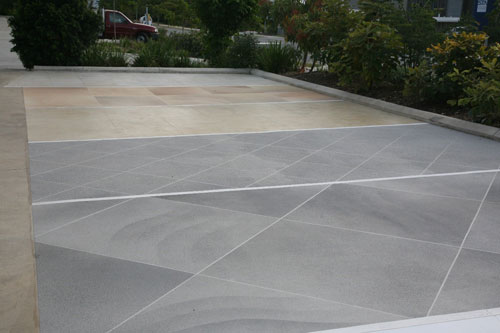 Step 1 – Cutting the concrete with the crack going through the middle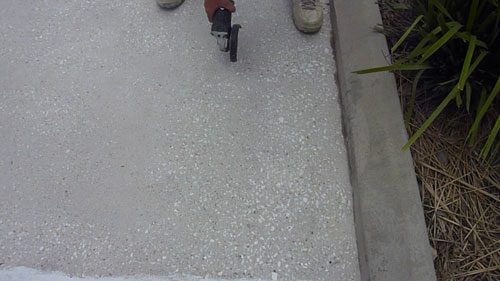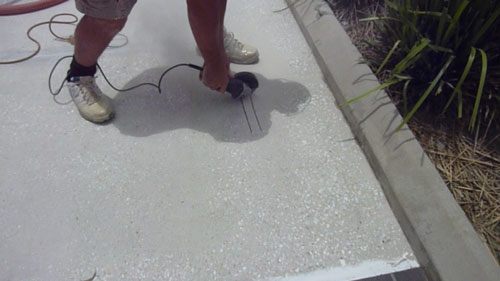 Step 2 – Chisel out the concrete allowing enough height for the concrete staple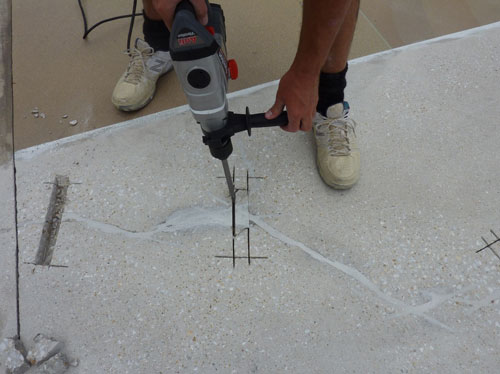 Step 3 – Measure and drill two holes and place in the concrete staple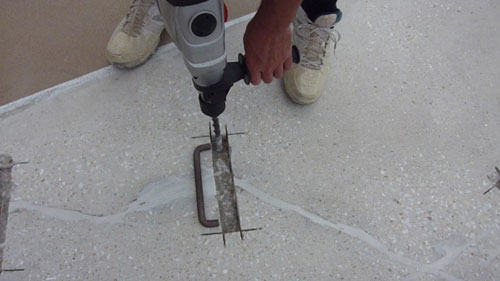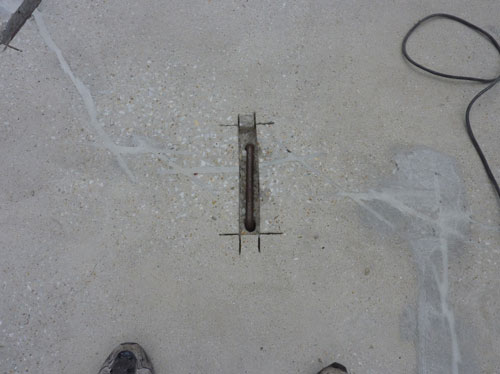 Step 4 – Use a 100% epoxy resin mix with clean and dry silca sand and pour in the hole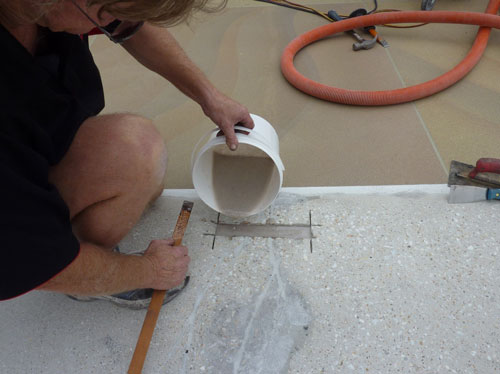 All of the cracks where pre-cut with a crack chaser and filled with the epoxy and sand mix and ground back flush with the concrete.
Here is list of tools and products used:
Clan silica sand
5L mixing bucket.
Electric mixer
Concrete Staples
5" Concrete Saw
Concrete Chisel
Hammer Drill
Concrete cup grinding wheel
If you need any advice on this process don't hesitate to call one of Technical Staff members on (07) 5593 6884.