How to Jazz Up Your Concrete Using Stencils
March 20th, 2015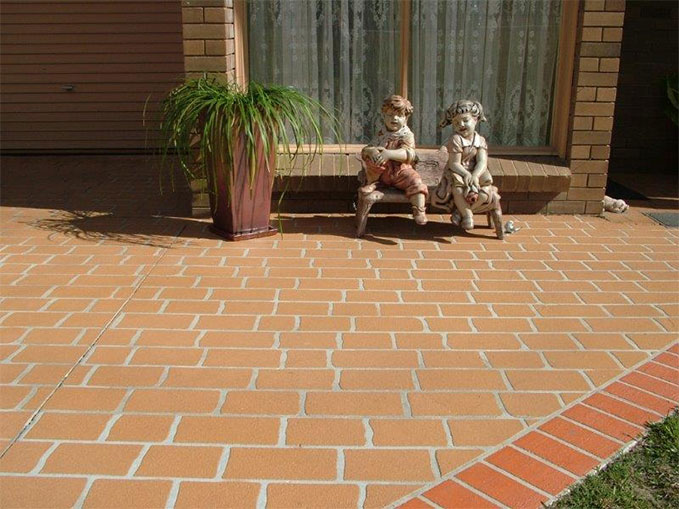 Concrete resurfacing is a flexible and cost effective solution to jazzing up a tired looking concrete space. Offering a multitude of colours and finishes, resurfacing is designed to create a decorative finish on new and/or existing concrete surfaces. The end result includes strong, durable, economical, and stylish driveways, pathways, courtyards and patios. Add to that colour and a stencil pattern, and you'll be amazed at how aesthetically brilliant concrete can look.

How concrete stenciling works
Stencilling can be done in both freshly placed and existing concrete by using a concrete resurfacing system (an alternative to replacing concrete entirely). To apply a stencil, a crew of professional concrete layers will screed, float and edge the slab in the usual manner, and then once the concrete is free of excessive bleed water but still wet, a stencil will be applied. This is at minimum a two-man job, and the most important detail when resurfacing concrete is to do so with a design purpose in mind. Much like aligning wallpaper, each stencil strip must be perfectly aligned to be effective.
Colour is then applied to the slab with a bullfloat, or a texture roller is passed over if creating stone or brick patterns.
Overcrete stencil patterns, features, and borders
A resurfacing that features no stenciling or border is what is referred to as a 'blanket spray'. While practical and maintenance free, a blanket spray can be a bit boring and does nothing for showing off your individual style. Our custom finishes and creative stencil patterns offer originality, distinctiveness, and character. And in terms of resale value, stenciled concrete adds curb appeal and aesthetic value to your home.
The stencils On-Crete offer include many favourites, such as the 250mm paver or 400mm paver, but also unique and artistic options. These include:
Ashlar slate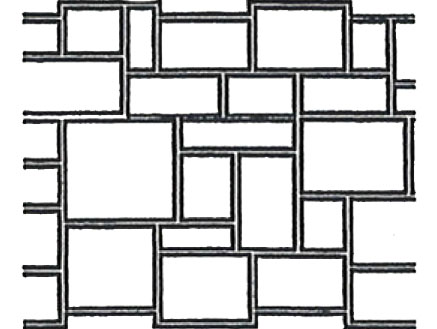 Ashlar slate replicates the look of hand-chiseled stone and uses a pattern designed to look like random rectangles and squares. A popular choice for driveways and pool decks, ashlar slate stencils offer a unique look for your concrete.
Basketweave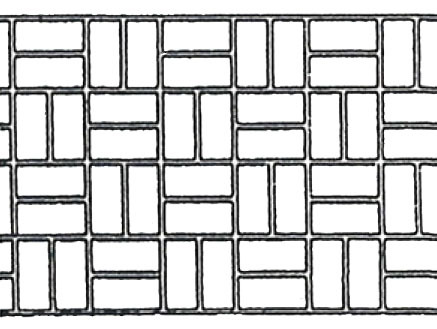 The basketweave pattern is a more structured look and is popular when using a brick header stencil as a border on driveways. For a dramatic finish, try creating a basketweave driveway with dark coloured edging.
Bedrock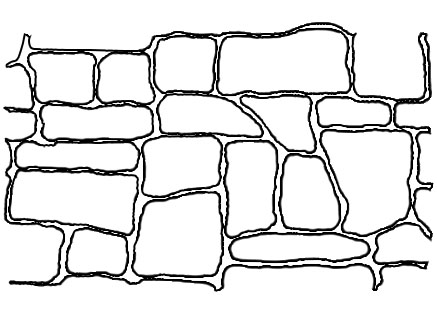 A bedrock stencil offers a beautiful natural stone look, especially when teamed with a sandstone or charcoal colour. Bedrock is a popular choice for retaining walls, outdoor kitchens and around pools.
Bushrock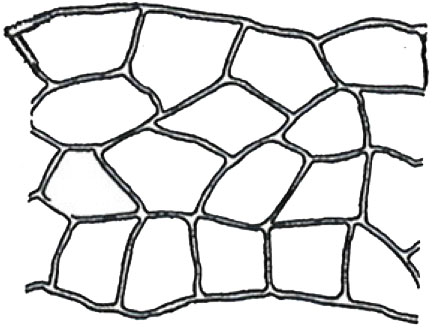 Effective for driveways and pathways, the bushrock look is popular in terracotta red or grey. Bushrock perfectly compliments most garden areas, and looks its best when trimmed with plants along the border.
Cobblestone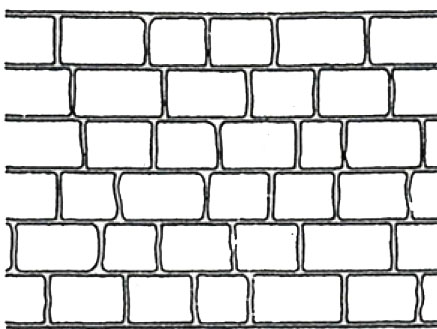 Cobblestone stencils are great for creating borders and accents, giving a tumbled or aged appearance. Edges are irregular and corners rounded, giving a realistic stone look to your courtyard or walkway. For a dramatic zen-like feature, try creating a circular "Old Dominion" courtyard with cobblestone path.
Cobblefan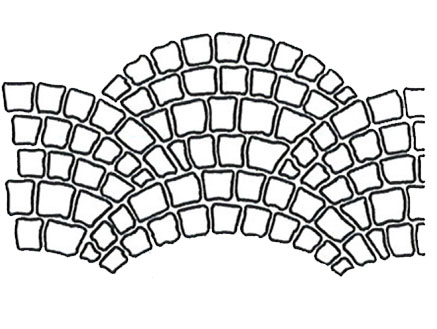 A variation on the traditional cobblestone look, the cobblefan gives a European edge to your concrete. Arranged in a series of arches, cobblefan looks great with homes offering a little old-world charm.
Convict rock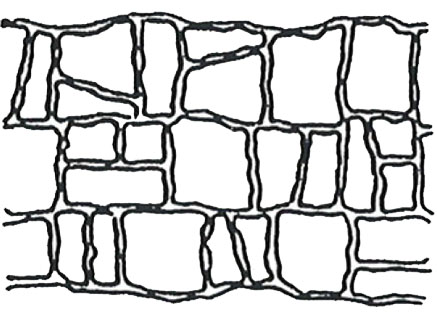 Convict rock offers a rugged and rough look to your concrete, creating an informal yet stylish slab. Convict rock would make a great choice in a country-style kitchen or for a family home.
European fan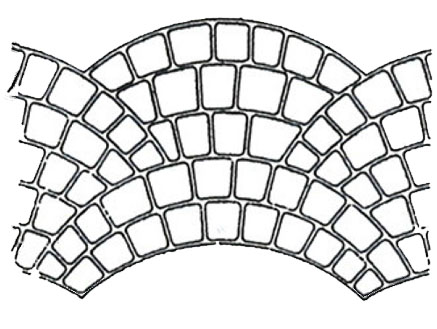 More streamlined in appearance than the cobblefan, the European fan is the perfect style for a welcoming foyer or turning area of a driveway.
Face brick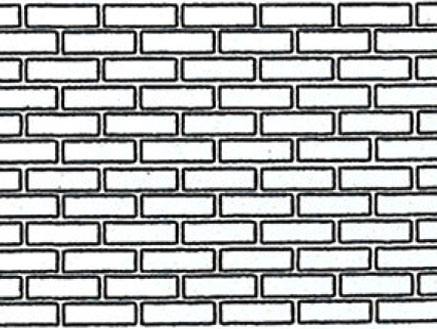 Ideal for a driveway, face brick offers great texture to an otherwise plain slab. Try using a stencil to create an exposed brick effect, ideal for a front porch area.
Herringbone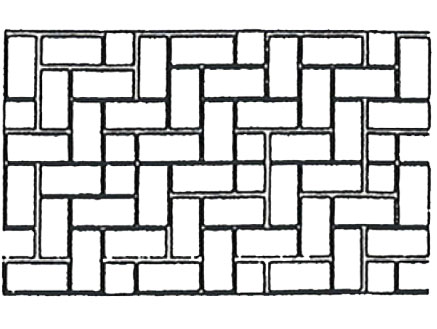 For this pattern, brick sized rectangles are alternated to create a continuous v-pattern. Herringbone patterns are ideal for elongating small spaces, because it draws the eyes forward. It makes a great choice for "English-style" homes or walkways.
Offset tile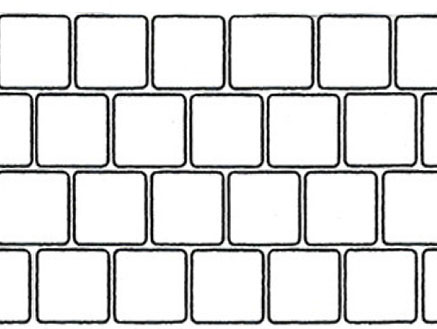 Offset tile uses square tiles with rounded edges in alternate spacing, creating an attractive geometric effect with the flooring. This style of stencil works well both indoors and outdoors, but is particularly attractive when used as the base for a square patio.
Quarry tile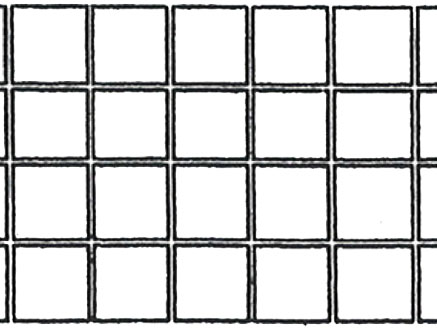 Quarry tile stencils work well for kitchen floors, laundry areas and bathrooms, as well as outside areas such as the pool surrounds or patio. Featuring large squares, the stencil replicates the look of traditional quarry tile flooring.
Running bond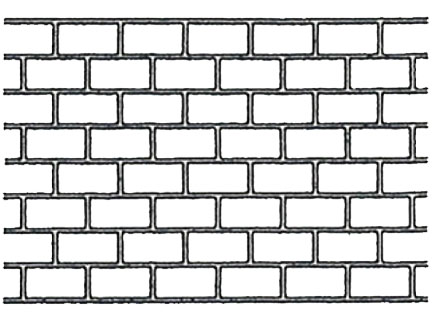 Running bond is one of the most popular and common forms of brick pattern, consisting of rows and rows of brick in one course. Used widely in entrance areas and driveways, running bond looks most effective when combined with a decorative element, such as a diamond compass.
Sydney stone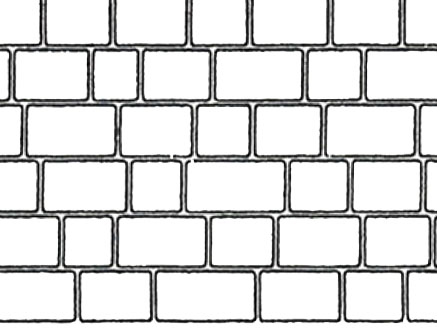 Inspired by native stone, the Sydney Stone stencil offers a faux-stone look that's perfect for around the pool, or when used in driveways and stairs. It's use of different-sized square and rectangular shapes creates an intriguing appearance.
Sydney tile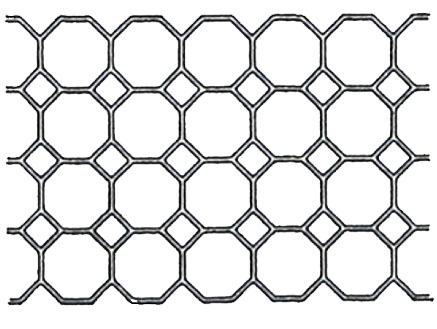 Very different in appearance to Sydney stone, Sydney tile features a series of octagons with diamonds to break up each 'tile'. Popular for kitchen areas, entry halls and patios, the Sydney tile offers a sophisticated look for your concrete.
Terracotta tile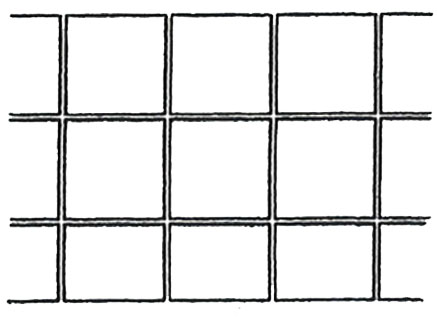 Featuring large terracotta-style tile squares, the Terracotta tile stencil works well for driveways, kitchens, living areas, and even the bedroom. For a beautiful contrast when using indoors, complete the look with an oriental-style floor rug.