Generally when someone thinks about renovating their home or building a new home, they often think about how exciting the whole process will be. Of course, it is quite an adventurous task and often provides you with satisfaction at the completion of the task. However, before and during the build or renovation, costs can seem to build up and you may feel a little overwhelmed at how expensive some of those items you wish for can be. Who'd have thought those tiles you've always dreamed of could be so expensive?
Money is quite a large factor when planning your renovation or build. It's important to work out what your maximum budget is, and then you have to stick to it. However, when looking at fixtures, fittings and materials, you may really want a particular item but then decided against it in order to save money. This may end up with you not being completely satisfied or happy, which is not a desirable outcome.
Ultimately, you want to build your dream room or house and stay under budget. But how can you make this a reality?
There are a few little tips and tricks which can help you save thousands of dollars. By being a little creative and choosing different materials, different places to shop and ways to build, you'll find that you can still have your dream home/kitchen/bathroom, and still stay under budget.
Construction
Kitchen construction cost-saving tips
The kitchen is often thought of as the heart of the home. It's the place where the family often spends the most time together, particularly at meal times. It's what often makes the rest of the home smell delicious, and can create a warm sense of 'homeliness'.
When building a kitchen, it's important to think about space-saving techniques and usability. The size of your family can easily help you determine how large your kitchen should be. If you are single or a couple, you may not need a kitchen island that can seat six people at a breakfast bar. If you're a family of five, a pantry that is only 450mm wide may not be the best solution.
To help you save money, here are some great tips for your kitchen build: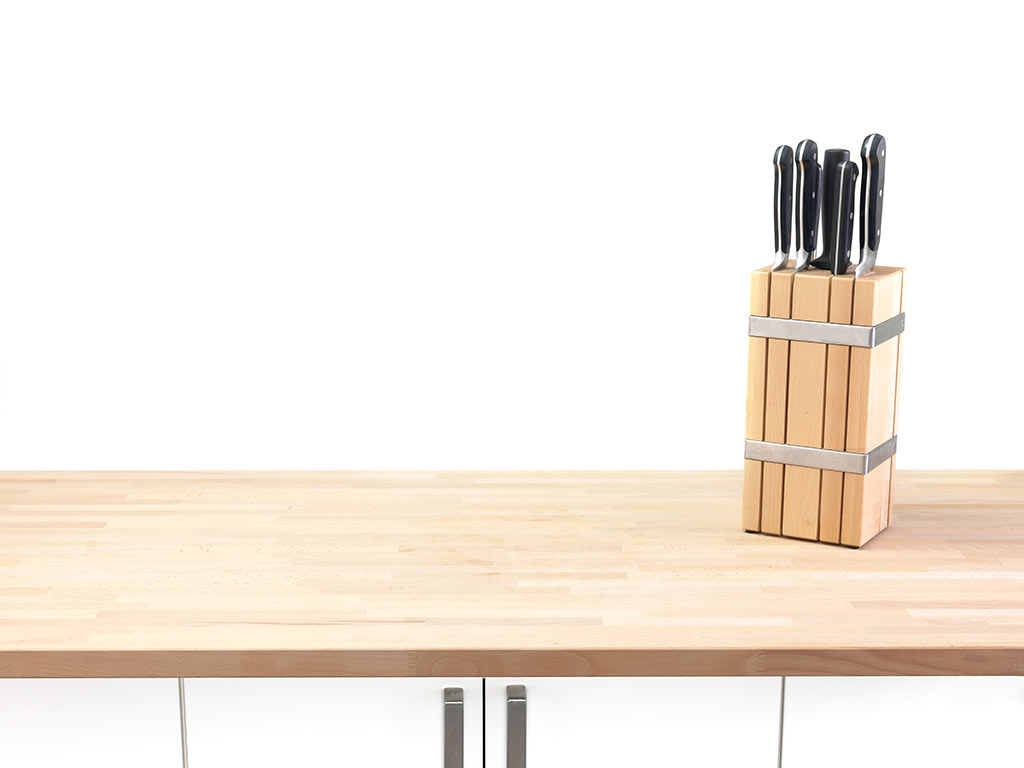 Benchtops
Today, benchtops come in a wide range of colours and materials to suit every need. But, there is an opportunity to save (potentially) thousands of dollars just on the benchtop alone. Granite and stone are often the most expensive materials you can buy for your benchtop, while laminate and timber benchtops are often some of the cheapest options. You may have a particular design in mind for your kitchen, and you can still have the same look but at the fraction of the price if you're willing to look at benchtop alternatives.
There are some laminate benchtops that have a similar look to granite and stone, but aren't as heavy and are certainly not as expensive. Choosing a cheaper alternative can also save you money on potential adjustments needed for weight constrictions of heavier benchtops.
Wooden and bamboo benchtops also give a fresh, modern look to your kitchen, so make sure to look around for different materials and styles to get a good feel for what is available to you on the market.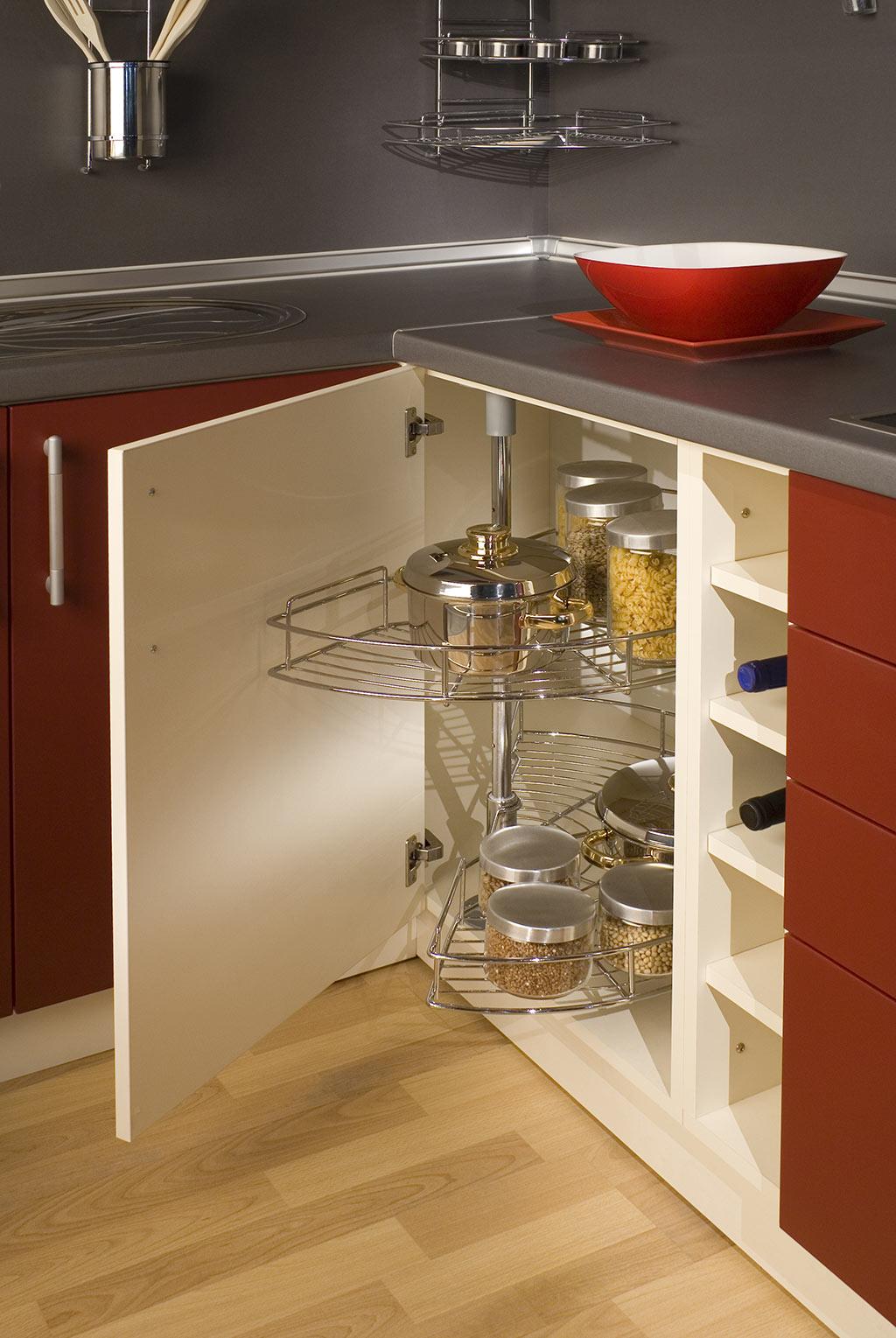 Cabinets
Without a doubt, the cheapest way to build your kitchen up with cabinets is to put them in yourself. Go to any local hardware or renovator store (such as Bunnings or Masters), and take a look at the huge selection of cabinets on offer. The easiest way to include this in your build is to make accurate measurements of your space, and draw it to scale. Create your cabinet spaces by drawing them in and working out which type of cupboards will go where (pantry, microwave box, oven space, cutlery draw, etc).
There are even some online tools that can draw your space available for you, and let you play around with adding and removing different sized cupboards so you can "see" what it will look like. You will save quite a pretty penny making these yourself, but be sure to have a drill ready to save your hands and wrists from getting sore.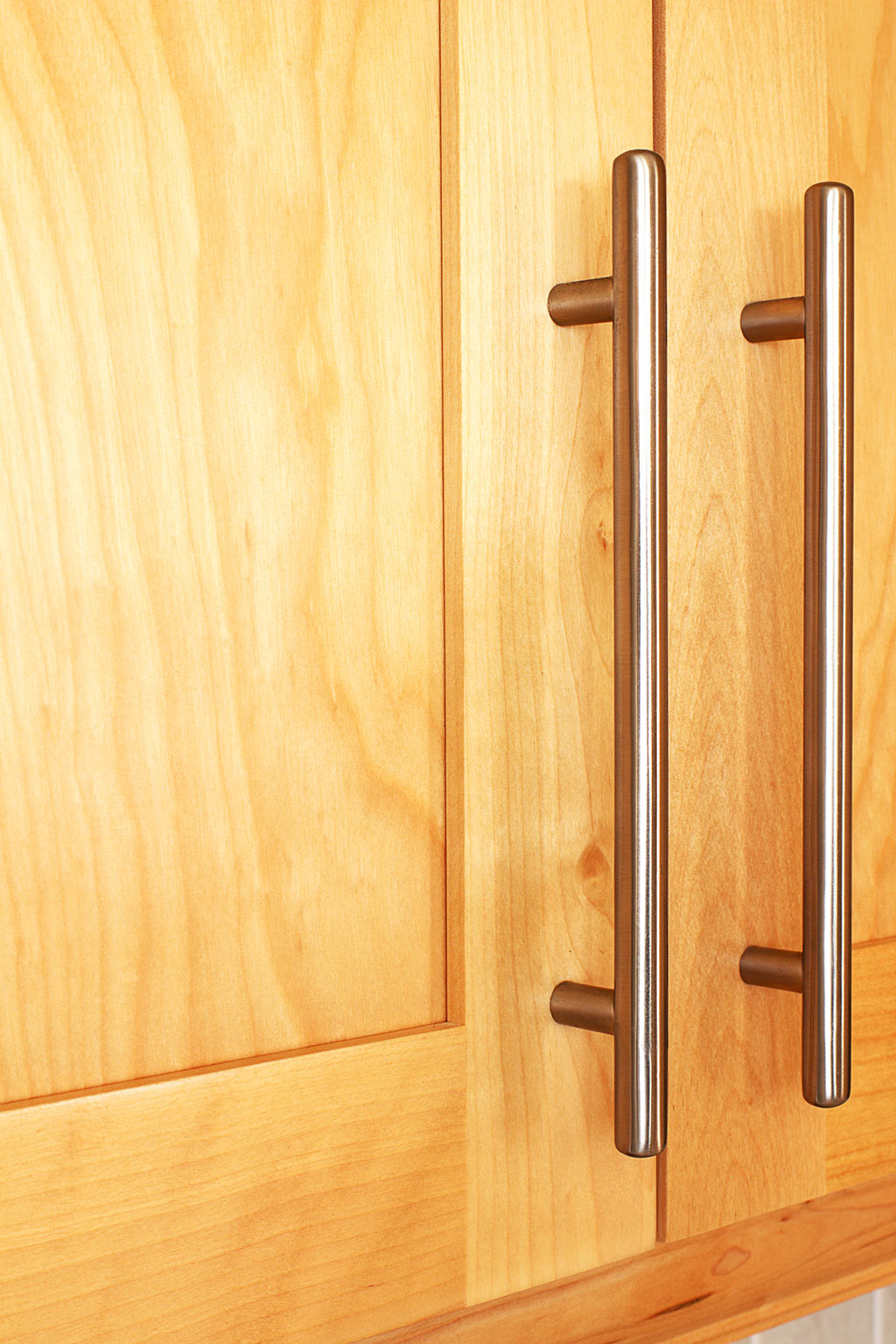 Cupboard/cabinet doors
Cupboard doors can come in a variety of materials and colours to suit the style you're looking for. Depending on your choice of style, some cupboard doors will be more suitable than others.
Some UV finish cupboard doors add a luxurious look to your kitchen, but can easily add an extra few hundred dollars to your spending. Choose cheaper materials for your doors, such as melamine. These doors are practical and sturdy, and are of good quality. They can easily be customised, as they are available in a range of colours. Just check the order time on your colour of choice with your supplier, as some colours are less popular and may need to be ordered in specifically.
The style of your door can also reduce costs. Flat doors will be less expensive than doors that are 'heritage' style with indentation detailing. Think about your design and your must-have inclusions. If you must have cupboard doors with indentation detailing, try and get them in a cheaper material to save extra money. Alternatively, you may find a flat style melamine door that can provide the look you want for a cheaper price.
Bathroom construction cost-saving tips
The bathroom is usually the first place you can relax after a long working day. Having a bathroom that reminds you of a refreshing day spa is ideal, and if you can have this at a fraction of the cost then it's even better. You don't need to be downgraded in style with a cheaper budget, just choose the right materials and design and you'll be relaxing in your 5-star bathroom in no time.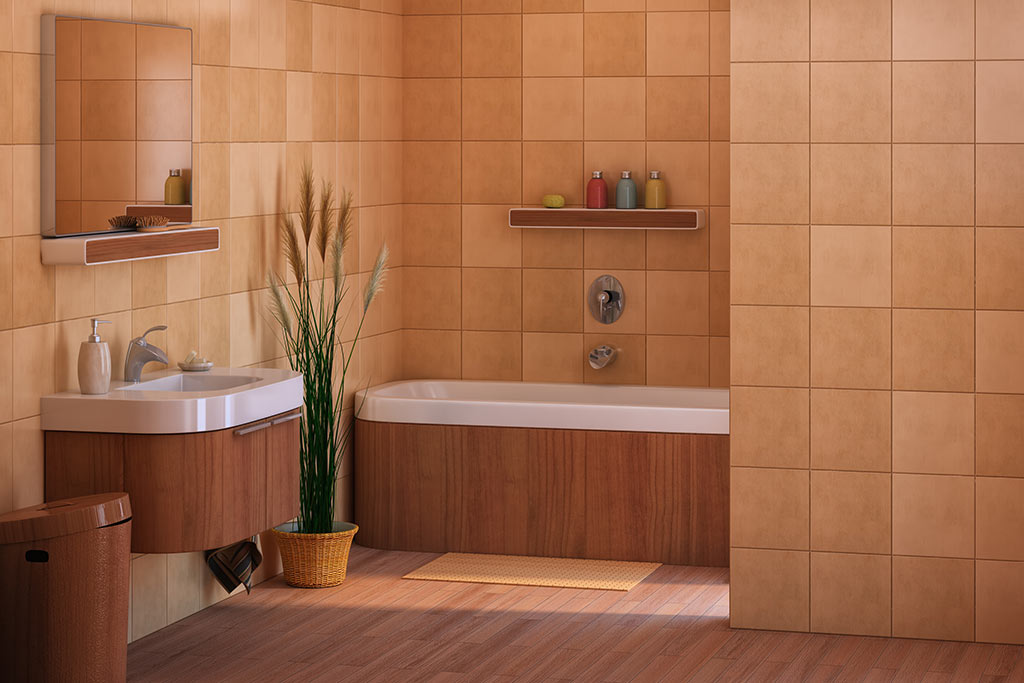 Tiles
Tiles are one of the most expensive feature for your bathroom. There are numerous styles of tiling that come in different sizes, styles and textures. There are tiles that average $100 per square metre, but then there are more affordable options that look just as great. Porcelain tiles are a cheaper alternative than ceramic tiles, however ceramic tiles are a lot more hard-wearing.
When choosing tiles for your floor, choose tiles that have a "gritty" texture to them to add a non-slip feel. Your wall tiles, however, should be smooth to the touch so they are easier to clean, especially in shower and splash areas.
Your tiler may want to charge you extra due to the extra work for small tiles compared to the work involved with laying large tiles.
You can also save money with the amount of wall tiles you use. Instead of having floor to ceiling tiles in your bathroom, you can choose to have the walls half tiled and the rest painted, or even have a 40/60 ratio to tiles and concrete wall space. Not only will you still have a stylish look, but you will only have to buy half the amount of tiles.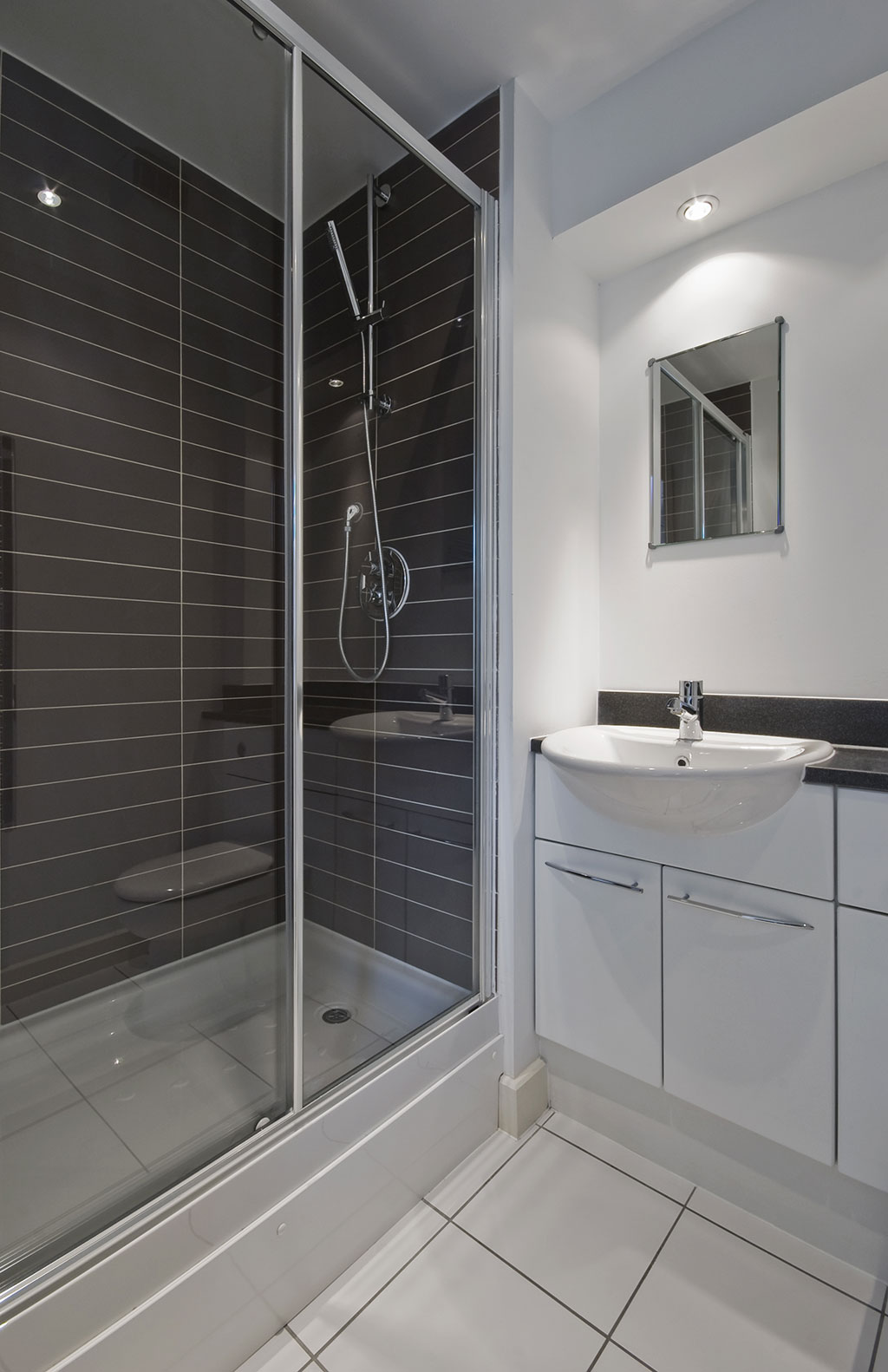 Shower Screens
Modern design has improved over the years, allowing builders and renovators to have a little of their own style and creativity thrown into a build without looking "messy" or unfinished. Shower screens can be quite expensive, especially if you choose a custom size which requires specific glass to be cut to size.
Minimalistic designs means you can purchase one singular screen (with no doors or handles) which acts as a splash screen to walk behind to take a shower. You do not necessarily have to have a fully enclosed shower to have a great looking bathroom. In fact, a singular shower screen can even make the bathroom look larger than what it is.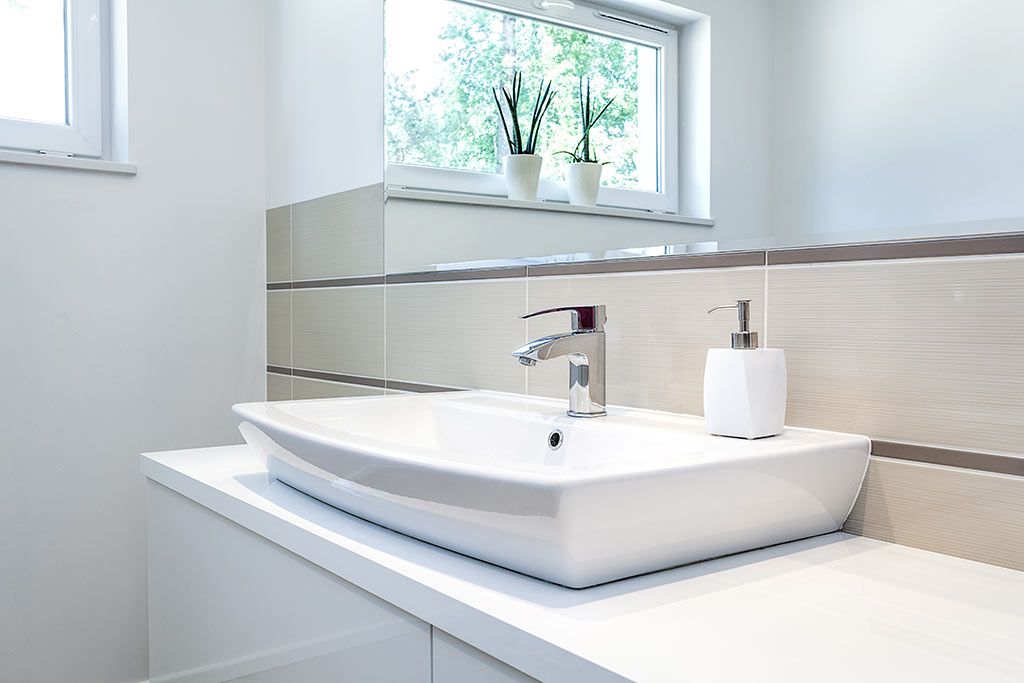 Bathroom fittings/fixtures
Tapware can easily eat up your budget. With luxury shower heads and fascinating taps available on the market, it's easy to spend thousands of dollars. Check out your local bathroom stores and showroom, and look at what styles they have. They often have sales on previous year models of taps and fittings, so you may find yourself a decent bargain.
Fittings such as shower heads can be reduced in price if you choose a smaller version. You may want a square shower head and find one for $500, but then again there may be one that 's slightly smaller which may even a higher water rating, for half the price. Also be sure to check with your plumber where the water fittings will be, whether they're on the wall or in the ceiling, to know which shower heads and taps to choose.
Living room construction cost-saving tips
There are some minor things you can do whilst building your home to help save on costs for your living room. Although there aren't as many features to the living room as the bathroom and kitchen, there are still ways to save money.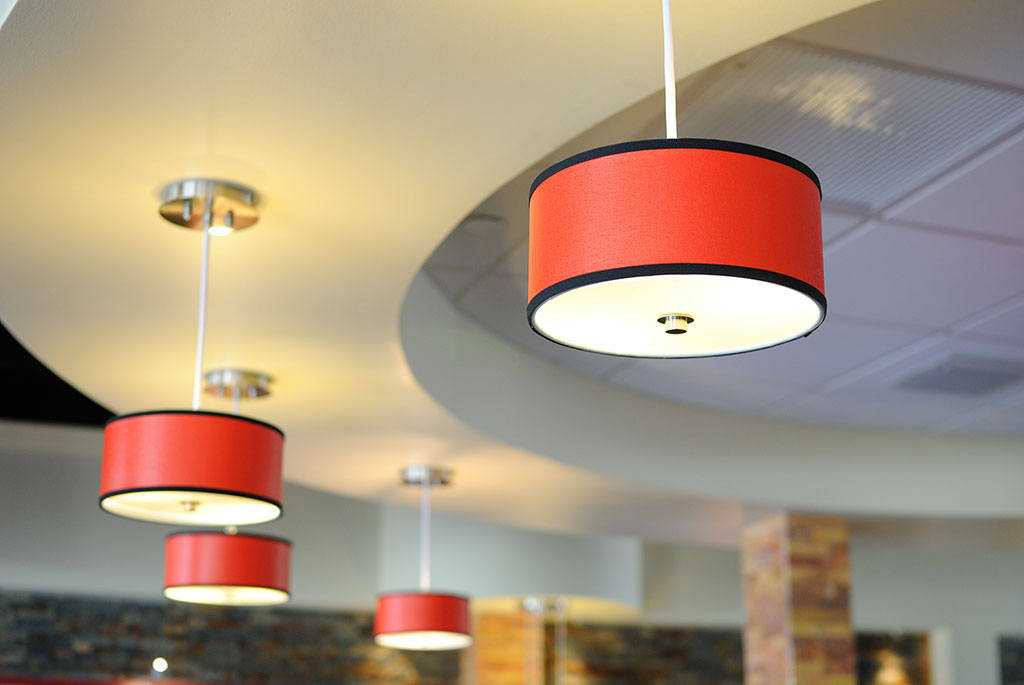 Lighting
Choosing suitable lighting not only will save you money while you're building, it can save you money in the long run with reduced costs to your utilities bill. Lighting should be effective in the size of your lounge room. For example, choose lights that are large enough to light the area they are intended for. Some people buy smaller lights to save money, but soon realize they are too small to light the area. Not only do they then have to buy a new light, but also pay for the electrician to visit again to install it.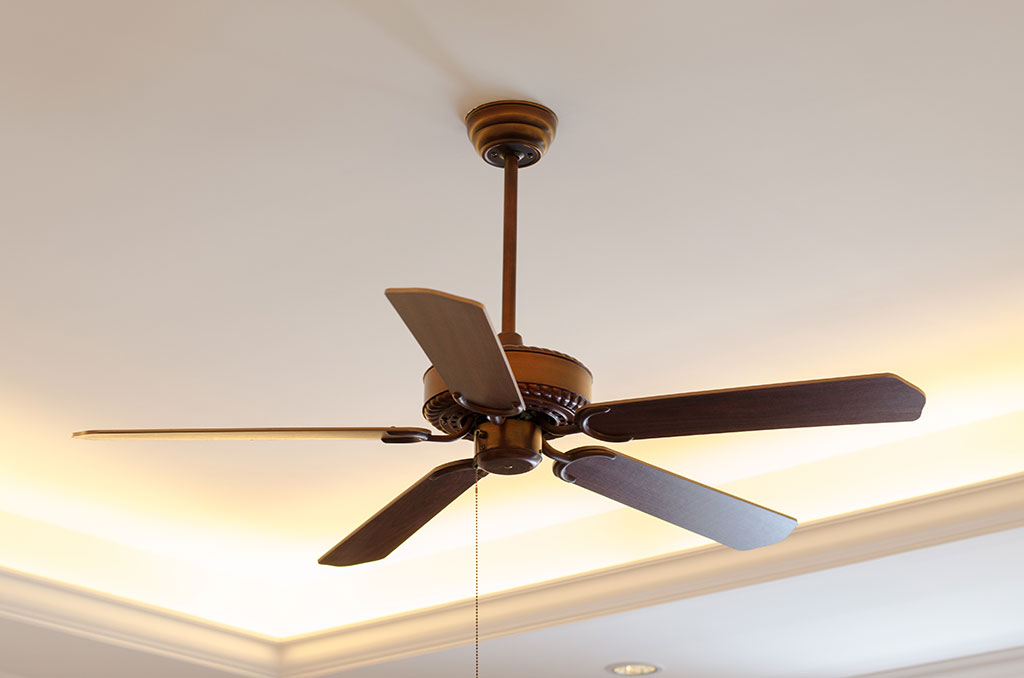 Ceiling Fans
Just like your lights, choose ceiling fans for their intended use/size. A small fan will likely be perfect for a small room such as a bedroom, but be hopeless in a large living room. There are some quite pricey options when it comes to ceiling fans, but choose one with features that you need and don't be caught up in all the 'shiny new features' of the other fans that are a couple of hundred dollars more. If you don't really need a remote control for your fan, don't get one. These small savings will add up immensely in the long run.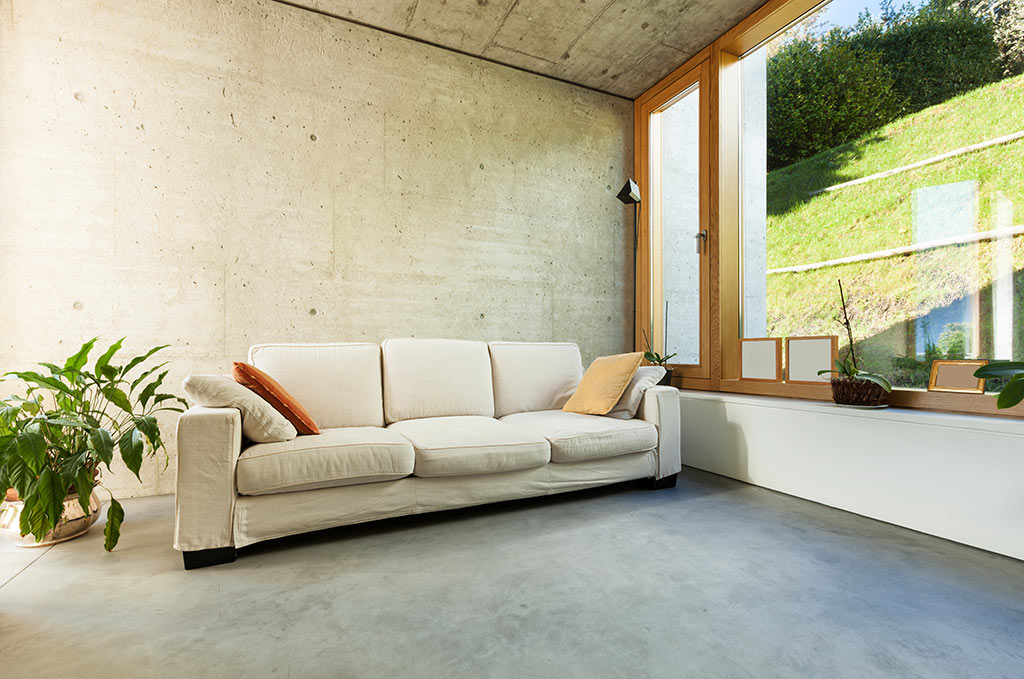 Flooring
Depending on what flooring you want to choose, there are many options to suit your budget. This decision will also depend on what kind of use your living room will get. Some people with allergies will only opt for wooden, tiled or concrete floors, but others would argue that carpet is a better option as it "holds" the dust and allergens, meaning it is not free-floating in the air of your home. Whichever way you choose to go, there is flooring for every budget. If you choose carpet, you should spend a little more and buy 100% wool carpet, as it lasts a lot longer, is durable, and is better for allergy sufferers. Although it is a little more expensive than other materials, you may find that it will last almost twice as long than other carpets.
If instead you choose to go with wooden flooring, there is the great option of "click-clack" style, floating floorboards. Not only do they look stylish, they look just like conventional wooden flooring and are a fraction of the price. To go even cheaper once again, vinyl flooring is a great option. It looks great and decent vinyl that is installed correctly can last many years without any issues. Alternatively, a concrete floor could be perfect choice for your living room. Concrete flooring is a durable option that is designed to stand up to the wear and tear of everyday life. Decorative concrete can provide an artistic and functional feature for your room without costing the earth, so is well worth exploring.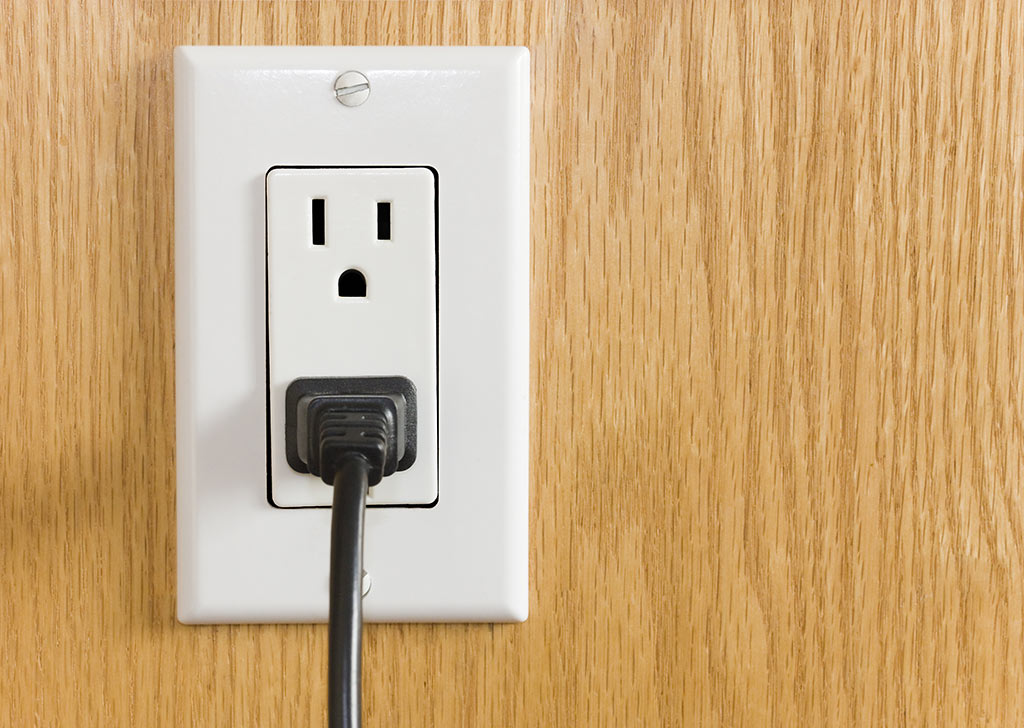 Electrical outlets
Something that is often not thought of when building and designing a home is your electrical outlets. If you're a tech-savvy family, you may want to invest in the installation of extra power points throughout the home, in particular the living room. The living room is often the hub of electrical goodies.
Just at the television system, you may also have a pay TV subscription box, DVD player and possibly even a gaming console (or two!). Instead of having a potential fire hazard on your hands thanks to numerous powerboards, get the electrician in charge of your design to install some extra power outlets. The electrician may charge a little extra, but you may notice a reduction in your power bills (as you can easily turn off individual switches as needed), and your home electrics will be a lot safer.
Bedroom construction cost-saving tips
There aren't many features in the bedroom, but that doesn't mean there's no more money to save. The bedroom is one room you will generally spend a lot of time in, so it needs to be comfortable, accessible, and suitable to your needs.
Here are some great ways to save some money when designing and building the bedrooms: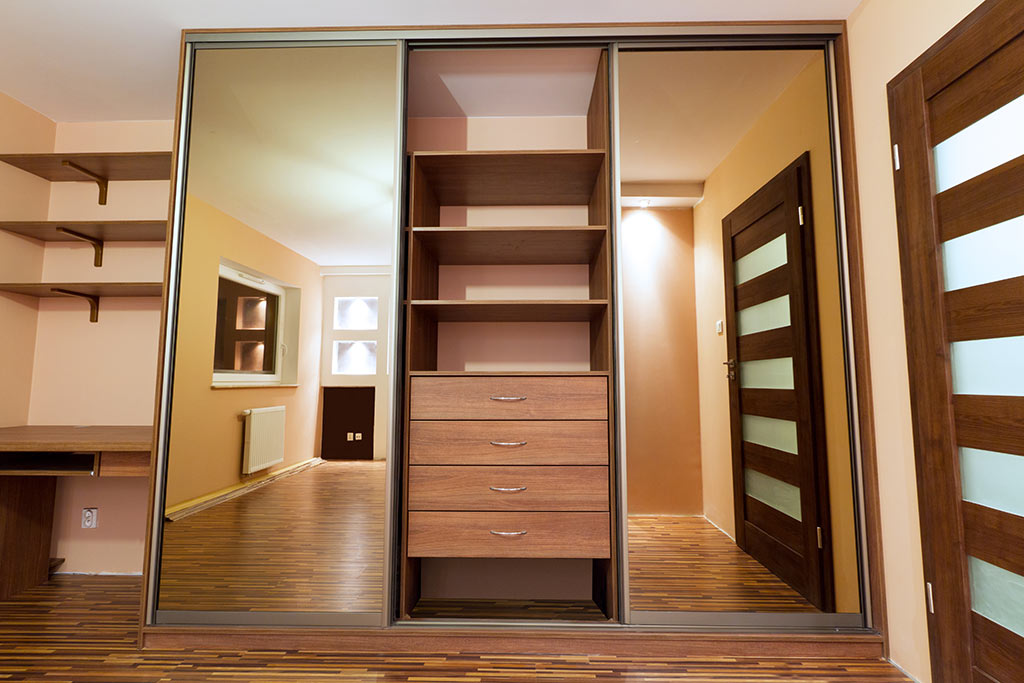 Wardrobes
Most houses these days have built in wardrobes, but that doesn't mean you have to. Depending on the use of the bedroom, you can forget about adding a built-in wardrobe if you don't think you will be using it. For example, if one bedroom will be used as an office, you may not need a wardrobe in that room as you will likely have bookshelves and filing cabinets to store your goods in. Depending on the use of the room, choose to install the wardrobes (or not).
If you do decide to install a built-in wardrobe, consider saving a little bit of money by installing the shelving yourself. The builder can easily install the frame and doors for the wardrobe, but the shelving within can be your own canvas. Home renovator stores have plenty of space-saving shelving and contraptions to use for within a wardrobe.
You can easily design a wardrobe to your needs, so you can design this hidden space to be just the way you want it. For example, if you have a shoe fetish, there are specific shoe holders that are designed to be stored and made to be compacted to create extra room for more items.
Designing your own wardrobe is also a great way to leave your own personal touch on a bedroom.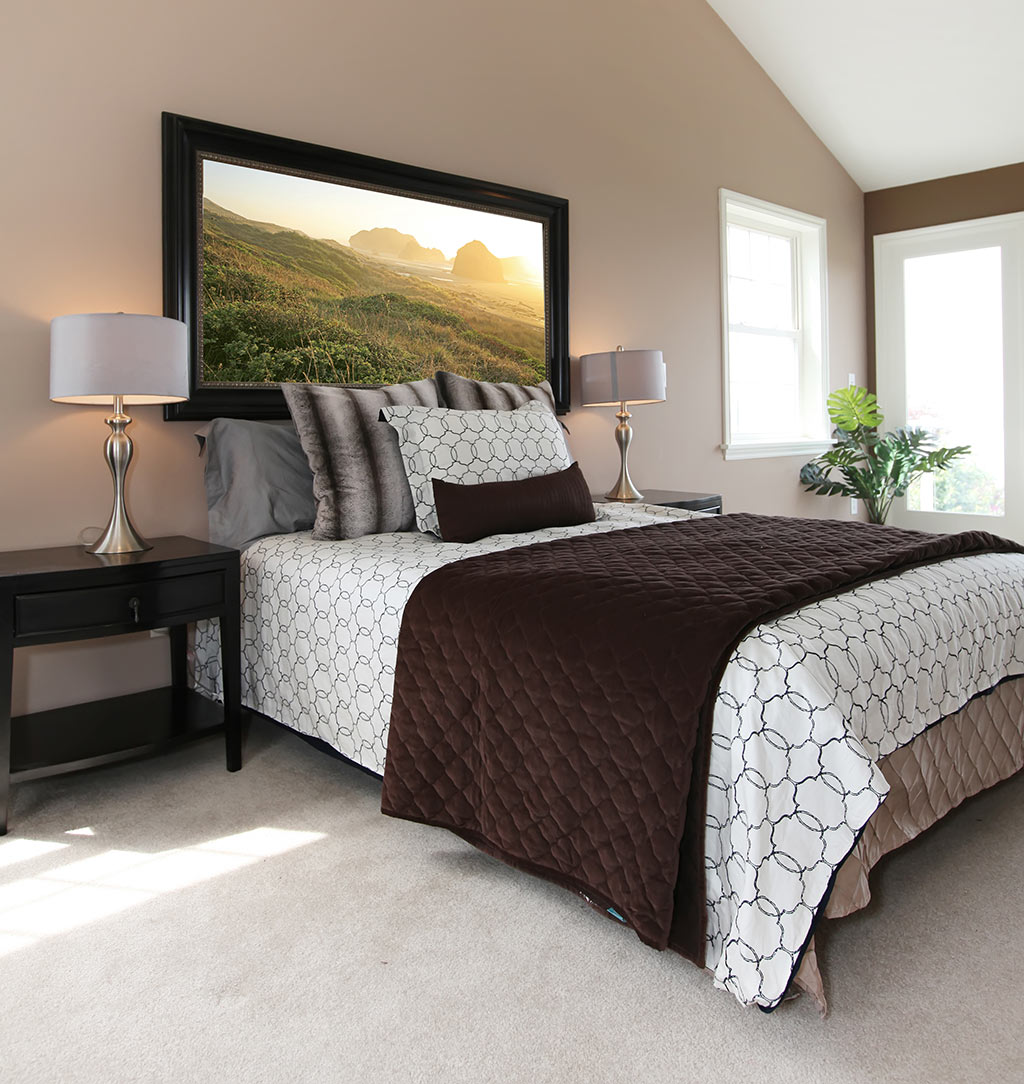 Carpet
As mentioned in the flooring section of the living room, you can save money on your choice of flooring in the bedroom. Some people opt to have vinyl, tiles, concrete or floating floorboards throughout the whole home, and have carpet reserved for the bedrooms. Again, be sure to choose carpet material that is the best option for you and your family.
There is also carpet on the market that is specifically approved by the Asthma Council of Australia, so it is definitely worth researching and discussing with your family what kind of flooring is necessary in the bedroom.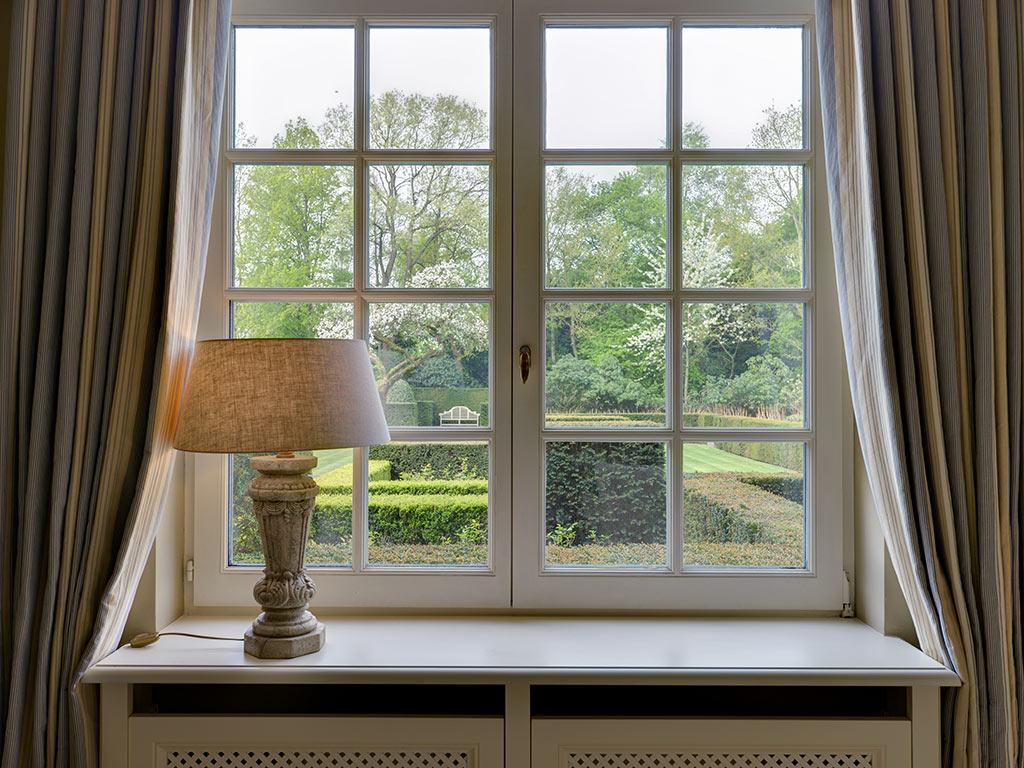 Windows
Depending on who you are dealing with, you may be convinced that top-range double-glazed windows and french doors are your only option. Although this may be true in areas of Australia that experience extreme temperatures or are in areas that are particularly noisy outside, it is best to decide on what you truly need. Standard sized windows look just as great as floor to ceiling French doors if they're decorated well. You may feel like you want fancy bi-fold doors instead of a wall for your bedroom, but is it necessary?
Choose windows that are appropriate for the room. A room such as a bedroom really only needs a standard sized window to add some light, but prevent prying eyes from viewing inside. The money you save on your window sizes and materials now can give you a little more freedom when it comes to decorating and furnishing the home later.
Garage/driveway construction cost-saving tips
A grand entrance comes at a grand price. Your driveway can add some great street appeal to your new build, but you need to consider once again what features you simply cannot live without and what features are extras, but are still wanted if the budget allows it. Garage's are often an important feature for a property, and is especially needed where there is one or more vehicles in the family.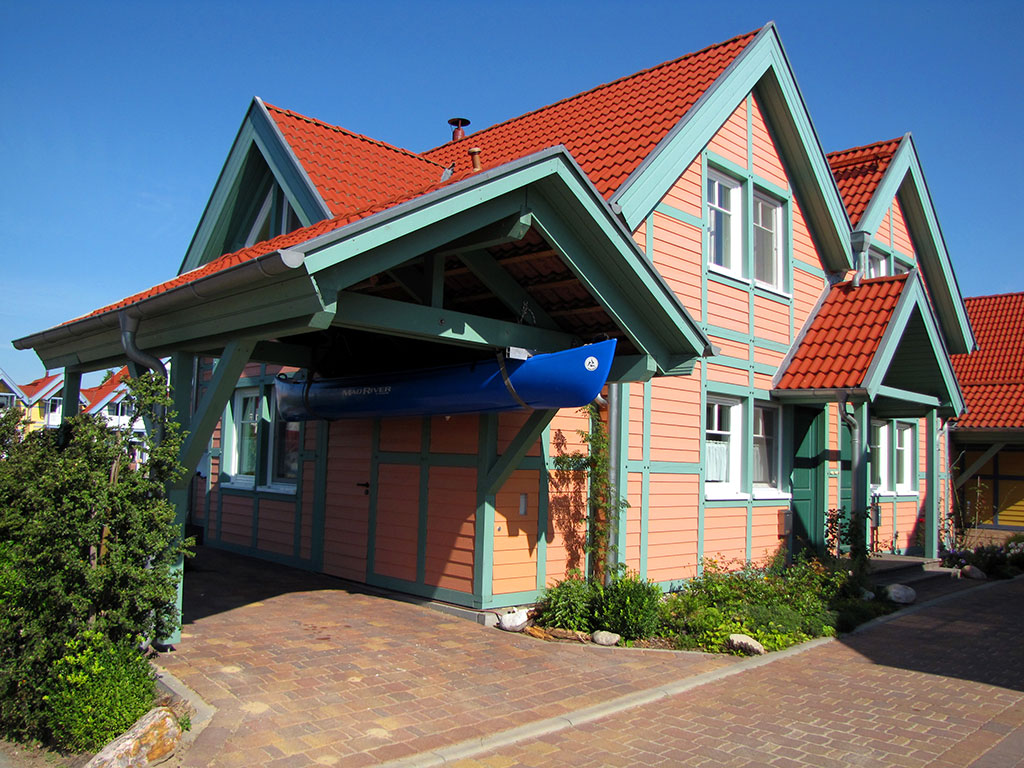 Garage or Carport?
Do you really need a garage? Building a carport is often substantially cheaper than building a garage, but this is only an option for those who don't necessarily need a garage. A carport that is built well will still offer protection for your vehicle in the weather, and will save you a lot of money. However, it will never provide as much protection as a garage, so keep in mind your area's weather when deciding.
Depending on the size of the space you have for a carport or garage, you can often build it to a size that is large enough for two cars with ease.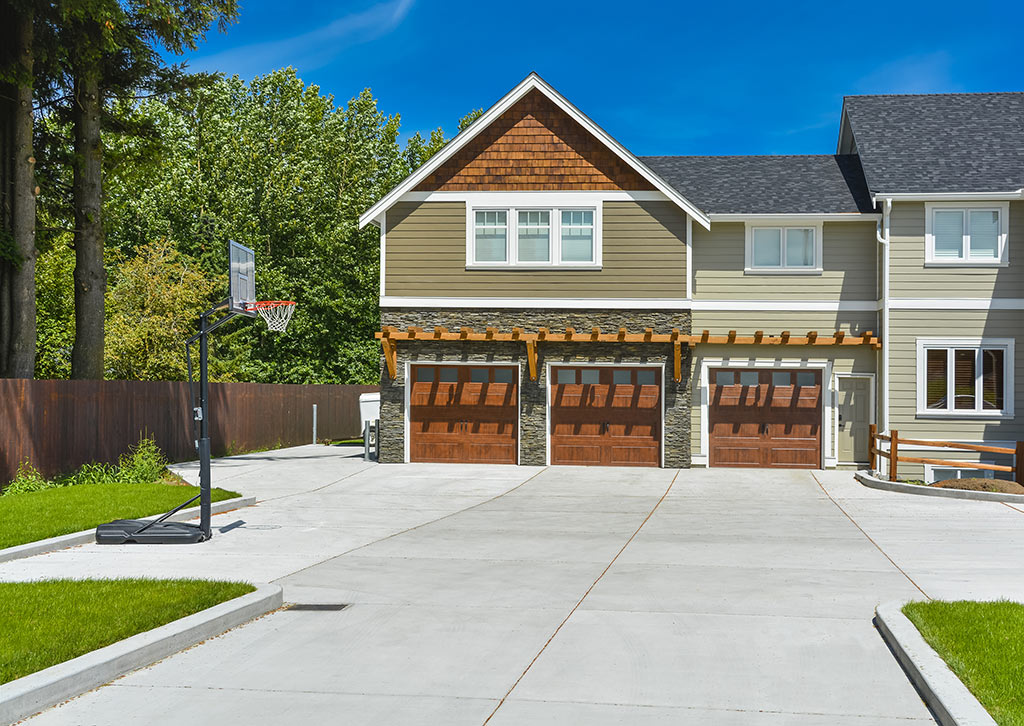 Size does matter
If you definitely need a garage, do you really need one large enough for three cars? Will a single or double be just enough? In fact, adding a single car garage is a great way to ensure you do not hold onto items that you don't need. If you really are strapped for space, invest in a single car garage and perhaps a garden shed big enough to store your gardening tools and those Christmas decorations you only ever see once a year.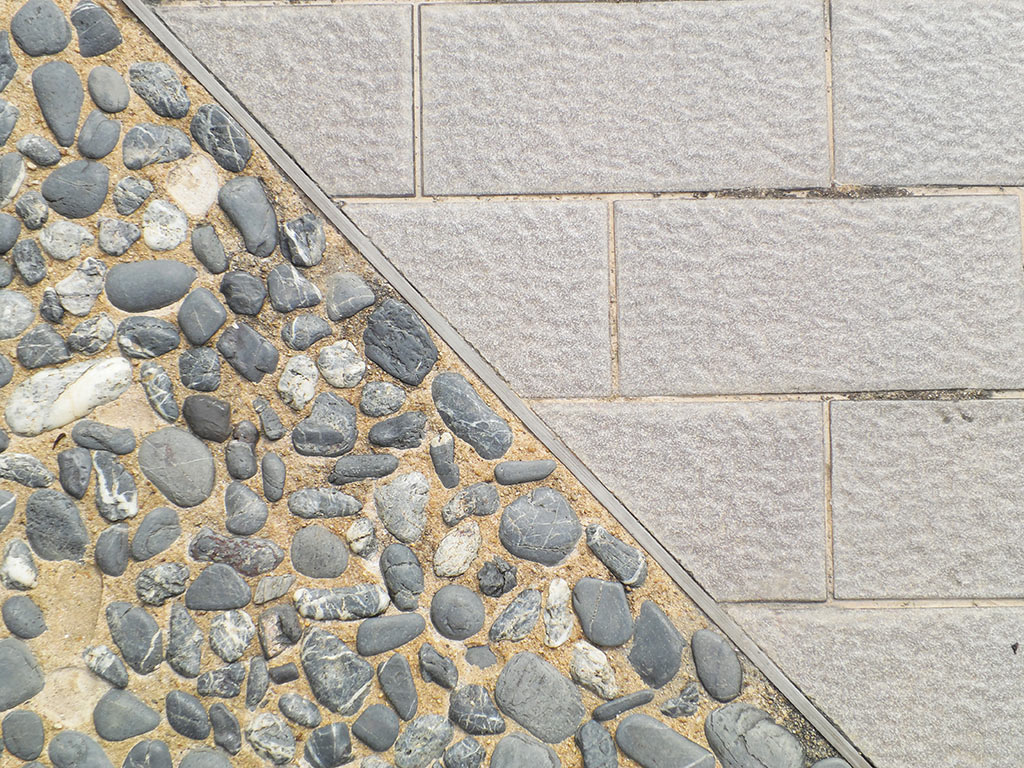 Driveway
An old, cracked driveway is the first thing that will age your property unnecessarily. Having a safe, stable surface for cars to drive up the garage is essential for every homeowner that has a car.
New driveways can be expensive, but they are an essential part of any home construction project.
Concrete is a popular option, as it can be moulded into many different styles and designs. Additionally, you can create stylised looks with colours, stencils, and flakes to complement the rest of your home.
Pavers are another driveway option, however you must be careful to get durable pavers that won't crack under the weight of the car. Also, they can be quite expensive and time consuming to lay, so be aware of your budget when choosing this option.
Pebbles are a third driveway material alternative, however not as popular today as they once were. They tend to be more high maintenance than other driveway materials, as the pebbles will need to be topped up as some are washed/blown away.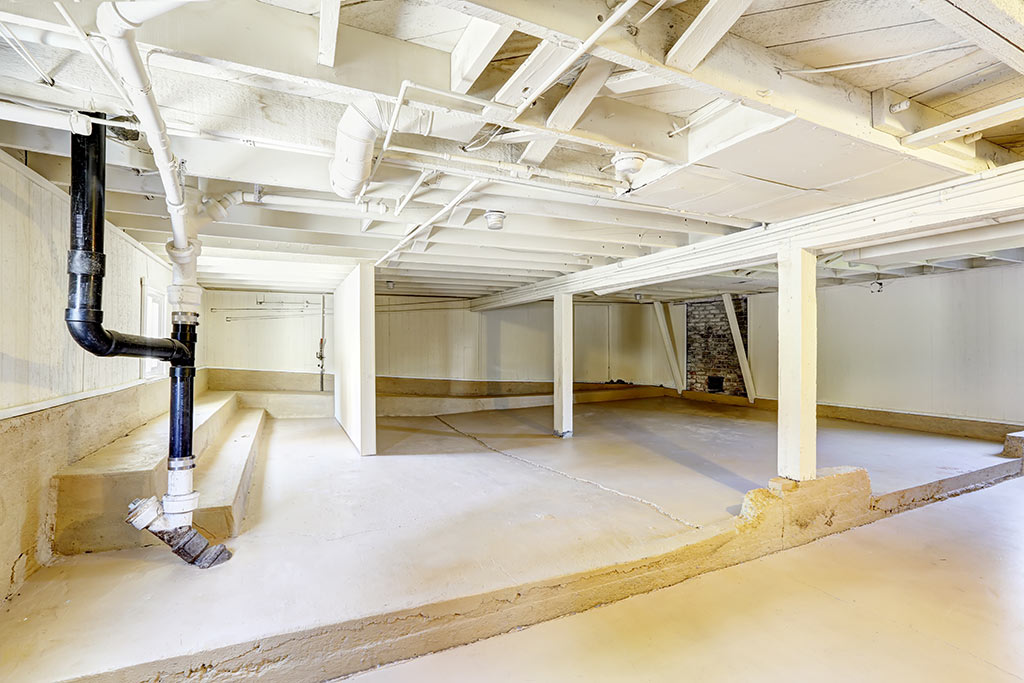 Basement opportunities
A great way to use the space you have more effectively is to build your home so that you have access to basement storage, which can include your garage. Not only will you create more space for your car/s and other items, you can be sure that your belongings stored in the basement will be quite safe.
Although installing a basement may be a little pricier, you may find that the money you save on having to build a garage, carport or extra garden shed will be worth it. Having the opportunity to build a basement also depends on the land you have purchased, so be sure to have these kinds of details marked out and approved before buying the land (if possible).
Remodelling
Whether you're looking to sell up your house and think you may need to do a little spring clean, or you have bought a project home at a cheap price ready to put your own stamp on it, there are quite a few cost-saving techniques you can do to get what you want out of your home but still have money in your pocket at the end of the day. We've put together a few little tips and tricks that can seriously change the way a room looks, without spending a fortune.
Take a look at some of our best tips for each room that you may be considering remodelling.
Kitchen remodel cost-saving tips
When selling your home, fixing it up or just plain renovating it, the kitchen is one area that most people turn to to make the house like new. A remodelled kitchen can sometimes let you get away with avoiding the rest of the home renovations until you are ready financially.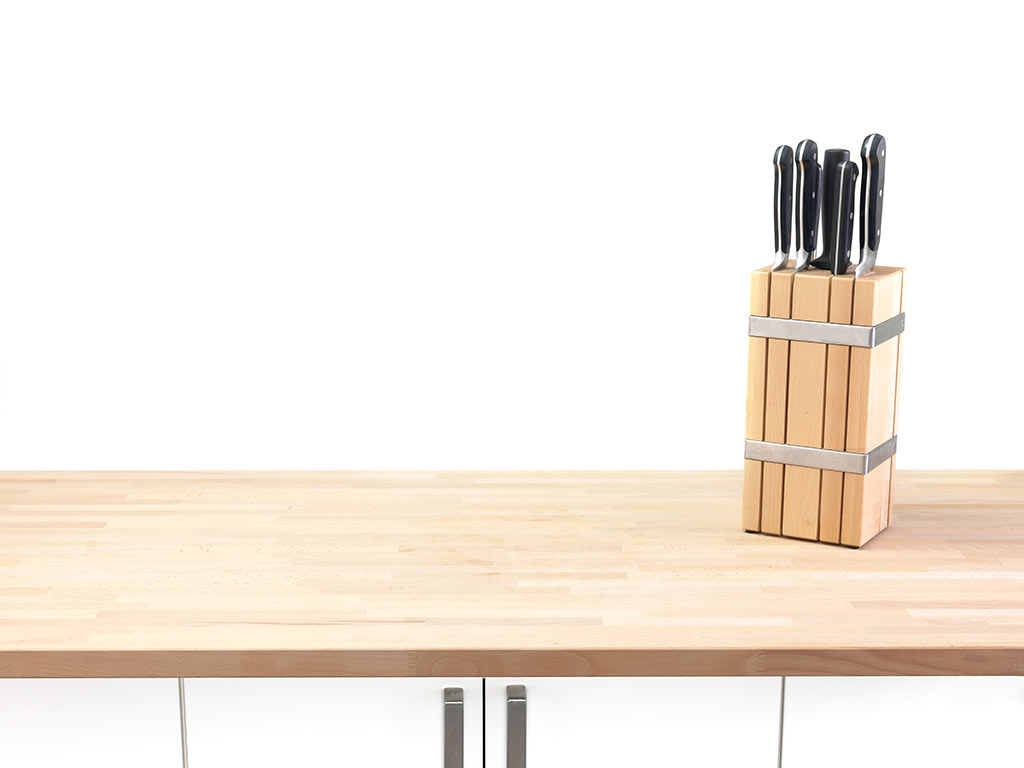 Benchtops
Benchtops can be one of the most expensive items you buy for the kitchen, and even sometimes make or break your budget. When renovating the kitchen, one of the easiest ways to revive the benchtop is by replacing it.
Benchtops can be one of the most expensive items you buy for the kitchen, and even sometimes make or break your budget. When renovating the kitchen, one of the easiest ways to revive the benchtop is by replacing it. Replacing can be both challenging and expensive, so as a trick way to make it look like you've done just that, you can in fact paint your old benchtop. If you have an old laminate benchtop, this is the tip for you. Be sure to buy paint that is specific for laminate benchtops, and follow the instructions carefully. You'll find that you have a brand new looking kitchen in no time, simply by painting the benchtop.
If the benchtop is not laminate, you can try a few other revival techniques. Depending on the materials used for the benchtop in place, you can often refurbish them by sanding them back or having them re-coated to get them looking like new again.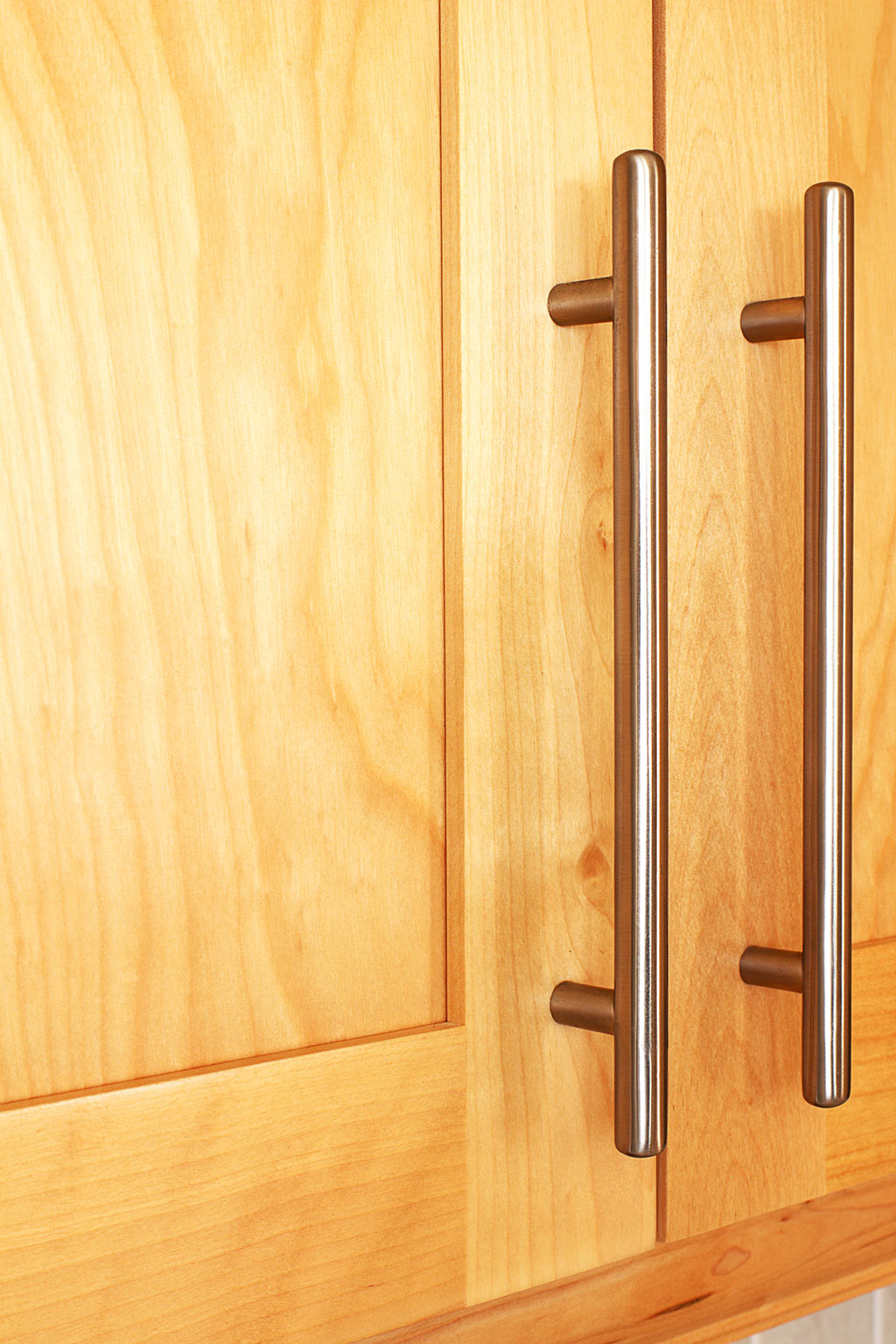 Cupboard doors
Often when refurbishing cupboards of your kitchen, the doors are in the worst condition. So instead of changing the whole cupboard, you can simply replace the doors and handles. Some older styled kitchen will have handles installed from their prime 20 or 30 years ago, and replacing these for modern looking handles can make a huge difference.
Not only will you save on buying new cupboards, you will have a much easier job on your hands. You can also install soft-close hinges to further make the kitchen seem like new.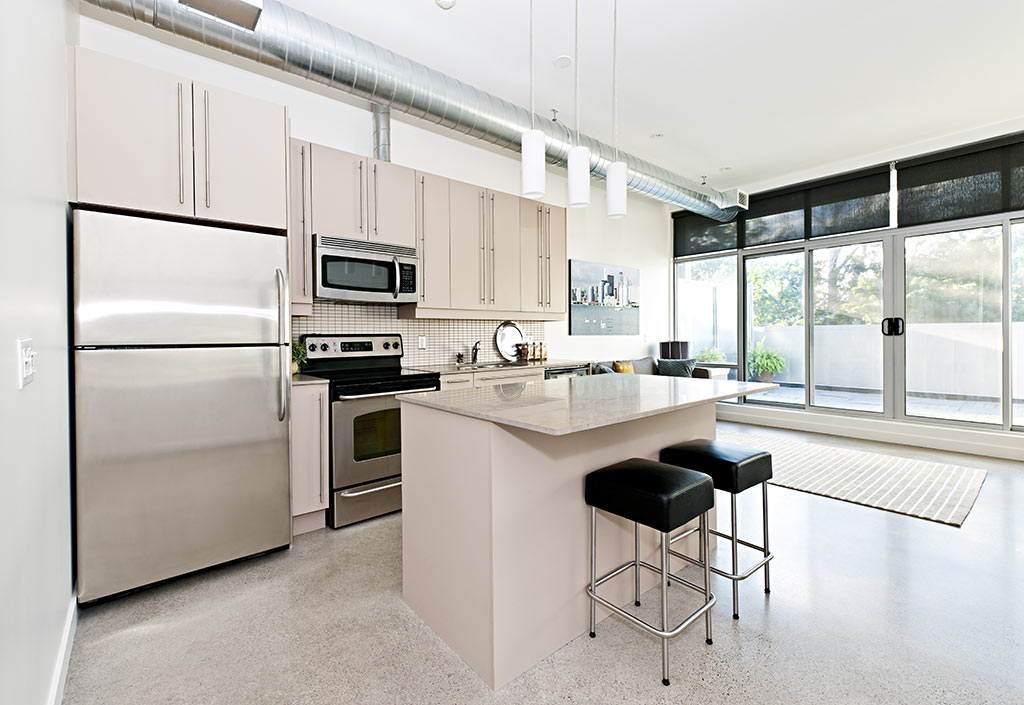 Flooring
Depending on what is currently installed, you could revive the kitchen by upgrading the flooring. Most kitchens will have a segmented section of flooring just for the kitchen space, so it may be easier to replace just the flooring in this area.
If there is old vinyl that is looking worse for wear, replacing it with new vinyl can be just the trick. Or, you can completely upgrade it by installing tiles in the kitchen. Try to avoid using floating floorboards in the kitchen unless they are specifically waterproof, as a lot of these types of flooring options can be easily ruined by water spillages.
Bathroom remodel cost-saving tips
Bathrooms are another major area in the house that can make the whole home feel like new. The bathroom, although generally small in size, can have expensive features which definitely add up in total. But, you can still create a new bathroom space with cost-effective ideas.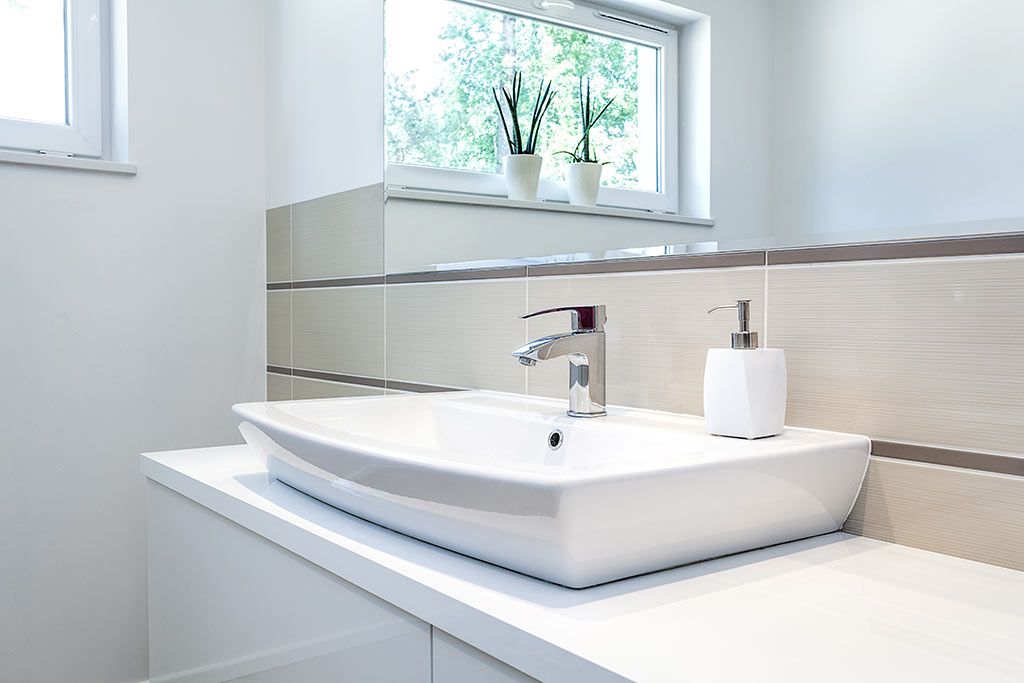 Updated tapware
Taps are almost always changing in style and fashion. What looked new and fresh back in the 90's is completely outdated and old today. So before you go ripping out everything in the bathroom to remodel it, consider changing small features such as taps and shower heads. These changes not only make the bathroom look more appealing, but some newer devices also have better water efficiency.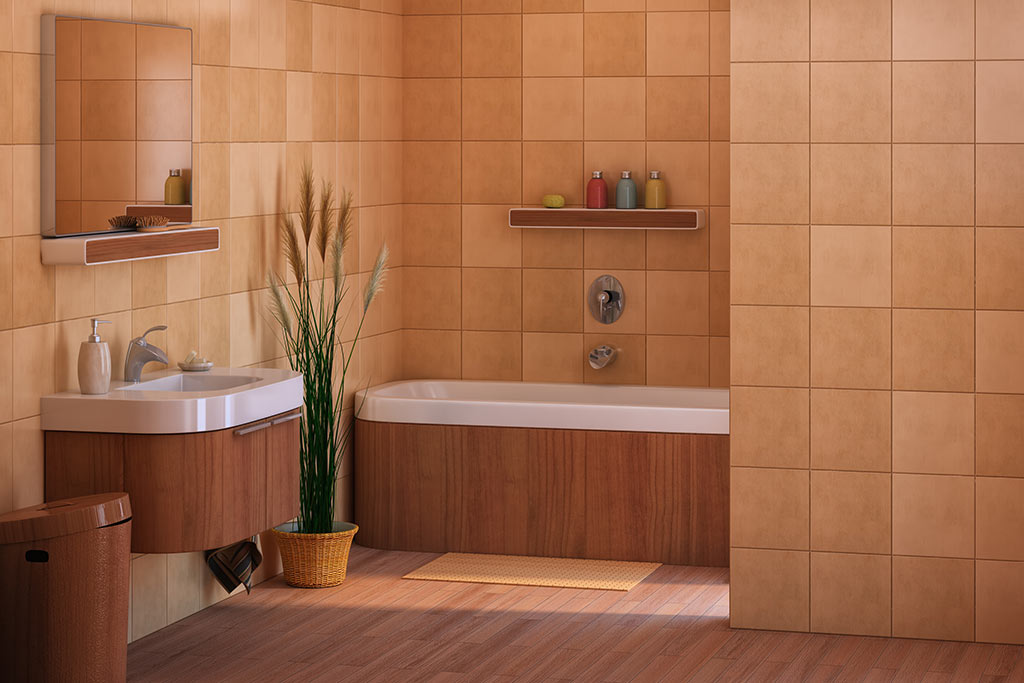 Painting tiles
Again, you need not replace all of your tiles if they're looking old. Unless they are broken and definitely need replaced, consider painting them. Older styled tiles can range from brown to blue and purple in colour, a trend most definitely reminiscent of the 70's through to the 90's. Your best bet is to paint them white. White can give a sense of cleanliness, freshness, and crisp taste. White tiles tend to never go out of style, so you can be assured that painting them white will go with the rest of your decor, as well as stay in date for many years to come.
Living room remodel cost-saving tips
There is not much to change in the living room to give it a new look, but small changes can still make a big difference to the look of your home. With small changes also comes a small price tag, which is sure to please any home renovator.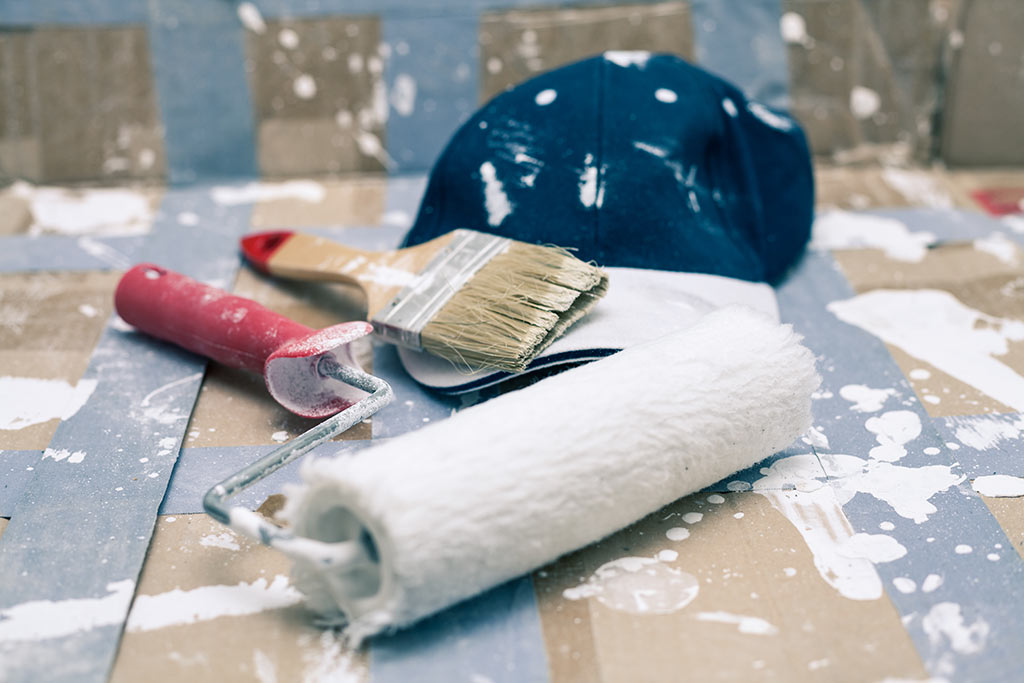 Paint
Nothing says 'new' like a splash of fresh paint. A lot of homes may be painted to suit individual tastes, which can often lead to outdated styles in the coming years. Many people repaint their homes every few years, but if you haven't done this or have recently bought a home to renovate yourself, fresh modern paint colours will work wonders.
Paint is not too expensive and makes a big difference. Choose subtle colours like whites, creams and beige tones to create a modern feel. You can also incorporate a feature wall that is textured if you're feeling creative, just be sure that your feature wall isn't too overpowering and doesn't confuse the style of the room. For example, subtle textured dark feature wall amongst beige tones walls would look great, but having dark brown walls with a green feature wall may be too busy and create an illusion of darkness.
Take a look at wall colours in the home decorating stores and be sure to test them on the walls by buying a small sample pot. Colours always look different in a tin or on a paint colour card than what they do on the walls in your home.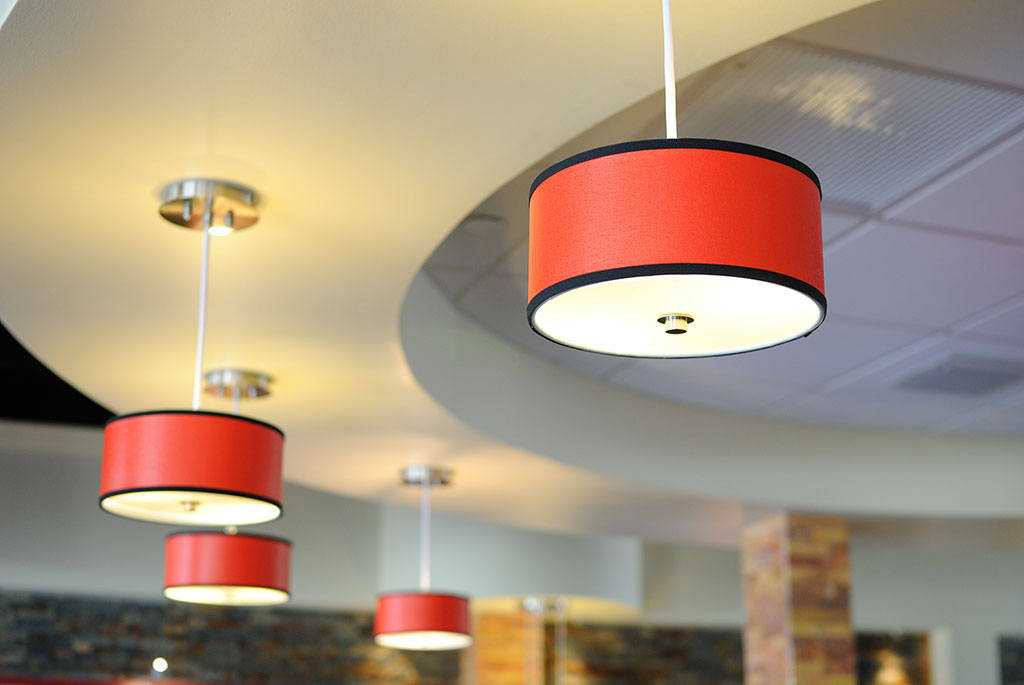 Light fittings
For a cheap way to modernize your living space, consider installing new light fittings. Old fittings with outdated lampshades can really make a room seem old, as a lot of the latest trends involve exposed lightbulbs and industrial looking shades. Downlights are often used in modern homes, too. Be sure to look online and home decorating magazines for inspiration to find light fittings to suit your needs and style.
Bedroom remodel cost-saving tips
The bedroom is often a quiet hideaway for many people. It's a place to relax and unwind, but this can be hard to do if the room feels like it is due for a make-over. There are a few ways to bring back peace to the room you can dream once again in.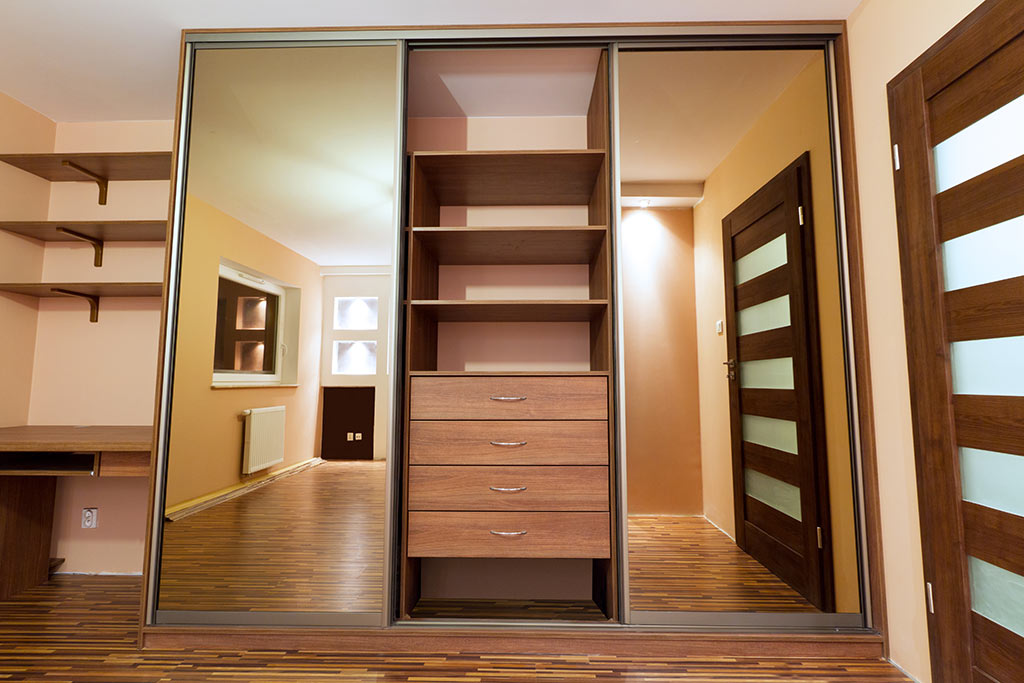 Wardrobe doors
Some older style homes have the same doors that were installed when the house was first built. These cupboards are often dark brown in colour with handles to match. Even more recent cupboard doors may show signs of use with battered door panels and marks. One way to refresh this area is to replace the doors completely. Doors are generally not too expensive, so makes for a fairly easy remodeling cost.
If you don't want to replace the doors, you can often just paint over them. Paint will be slightly cheaper, but this option will only be useful if the doors are in relatively good condition.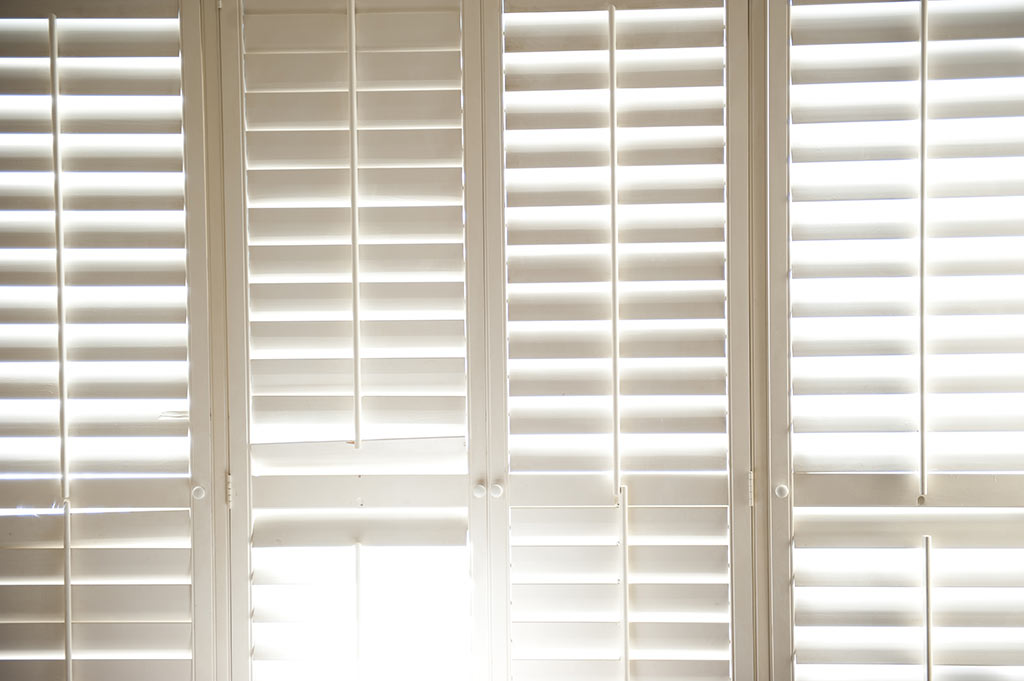 Blinds
Old curtains or blinds in a bedroom not only don't look very nice, they can also be storage to a large amount of dust, mould spores, and dust mites. This can be a serious problem for those suffering with allergy issues. In these cases, it's best to get rid of old fittings and replace them with new ones.
Shutters can also make your room feel fresh, and come in a variety of styles. They have the added benefit of providing light when you need it, while keeping the room dark during sleeping hours. They are easy to clean, and can also save on your electricity costs as they help to keep the temperature right through different seasons. As they are customisable with different sizes and colours, shutters are a great option to making your bedroom a haven once again.
Garage/driveway remodel cost-saving tips
Your garage and driveway can really make or break the home's' street appeal. If the front of the home is looking a little tired, these tips can really improve that for you.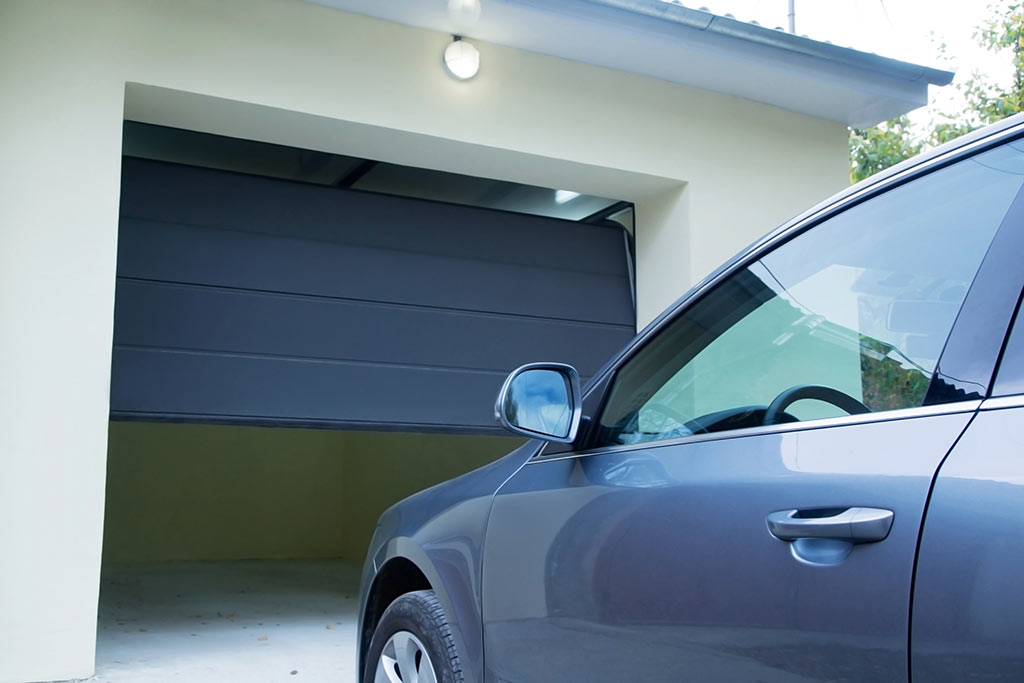 Automatic garage door
As simple as it sounds, adding the convenience of an automatic garage door can make the home more appealing to yourself or for potential buyers. Although a small cost (around $500), it's a cost that new buyers will not need to worry about and they will be pleased to see there is one installed already for them. Kits can be bought for self installation, but having a professional install one for you is probably the best option so that there are no errors. Any garage door (if in good condition) can become automated.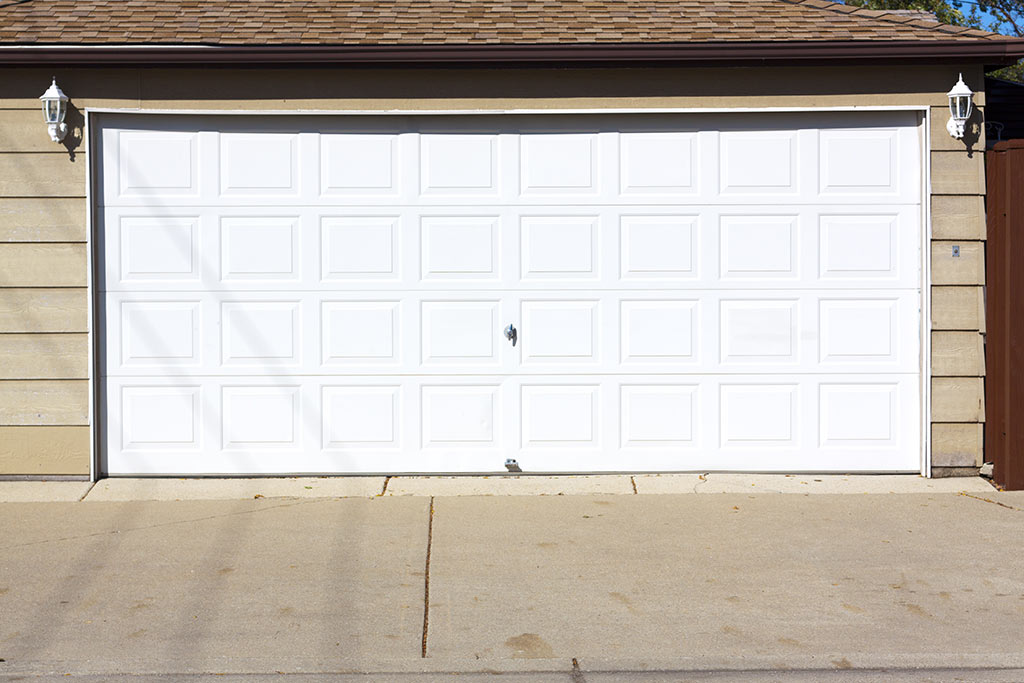 Garage door replacement
If your garage door is in desperate need of some TLC, a new door entirely may be on the cards. A new garage door can really make the look of the front of your house and increase street appeal. If a new door looks a little pricey, you can even look for second-hand garage doors in your local area or waste centre. You'll be surprised at the kinds of garage doors people will replace that have little to no damage.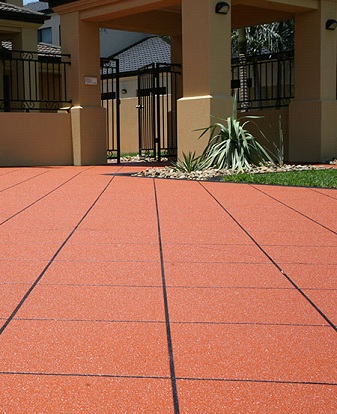 Driveway resurfacing
Your concrete driveway may be an original part of the build of the home, and could be quite a few years old. It may be looking a little rough around the edges, dirty, and possibly covered in years of grime and oil from your vehicles. One way to really make your concrete driveway shine is to get it resurfaced. You can customise the look of your new driveway with a variety of colours, textures and designs that are available through resurfacing.
Patterns on your driveway can also really make your driveway looking like a million dollars. And not only will it look great, but it will also substantially increase the value of your home.
Maintenance
But, as time passes, remember to keep your new home looking new by keeping up with regular maintenance. Not only will maintenance keep your home looking new, it will help to retain value in your property and hopefully avoid large renovation bills in the future.
Kitchen maintenance cost-saving tips
The kitchen is often busy, and is usually a well-used room. Therefore, it's important to keep check on items in the kitchen to be sure that they are going to last and are not going to cause a safety hazard.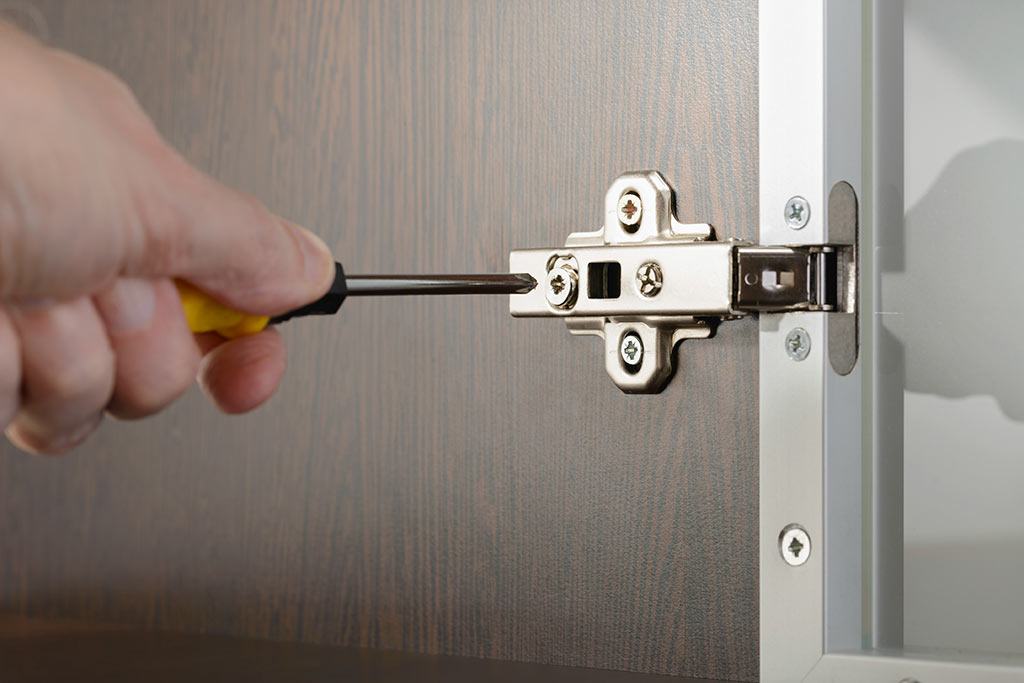 Check handles and hinges
Check on your hinges and handles periodically. With use, some of these parts can become a little bit loose. This is easily fixed by tightening the screws for each part. Some of the cupboard doors, if they become loose, may "droop" and not be aligned properly with the cupboard. Most hinges will have a manual adjustment function so you can easily re-align them back to be set with the cupboard.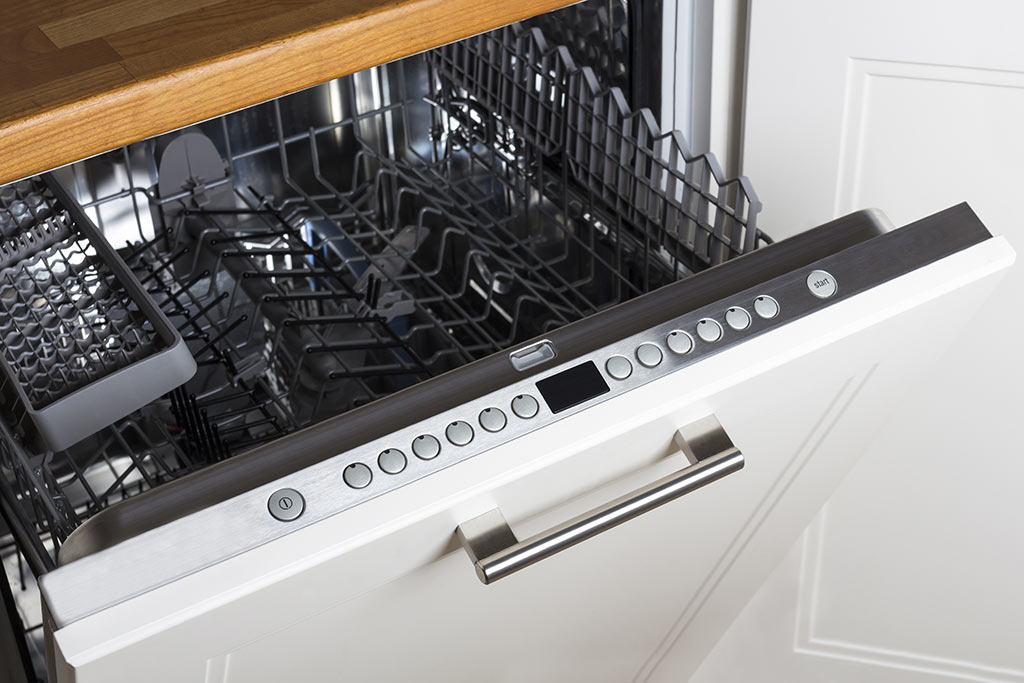 Appliance checks
Your appliances are yet another large spend in the kitchen department. Whether you have an electrical or gas stove top, it is best to ensure they are well maintained and are working effectively. Gas lines, particularly, need to be checked regularly for blockages and leaks.
Your dishwasher can also have limescale build-up, so it's important to run a cleaner through it each month (or more often if you use it more than once a day). Limescale build up can dramatically alter the effectiveness of the dishwasher and how it cleans your dishes.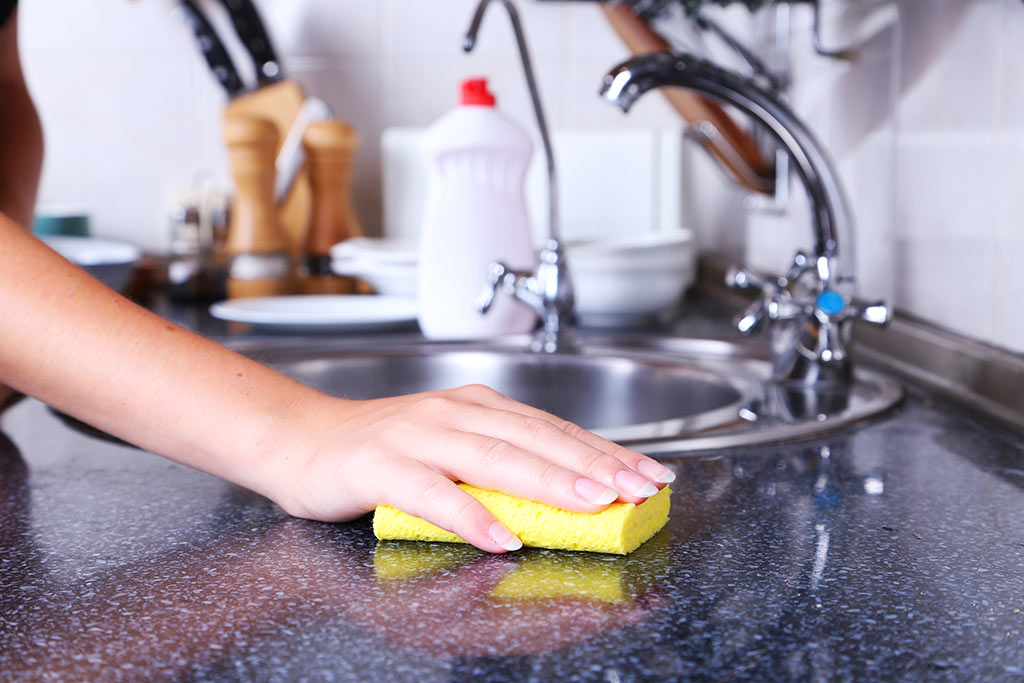 Cleaning
Simply ensuring that the kitchen is kept clean, spills are wiped immediately and benchtops are cleaned properly each day can help to maintain your kitchen. Some foods can stain and damage some benchtop materials (such as oily foods on bamboo benchtops), so it is important to keep your kitchen clean.
Bathroom maintenance cost-saving tips
Your bathroom looks amazing when it is new and clean. You can easily keep it looking this way by following some of these simple tips to maintain the look of your bathroom. The best part is that the majority of these tips can easily be done yourself without the help of a professional.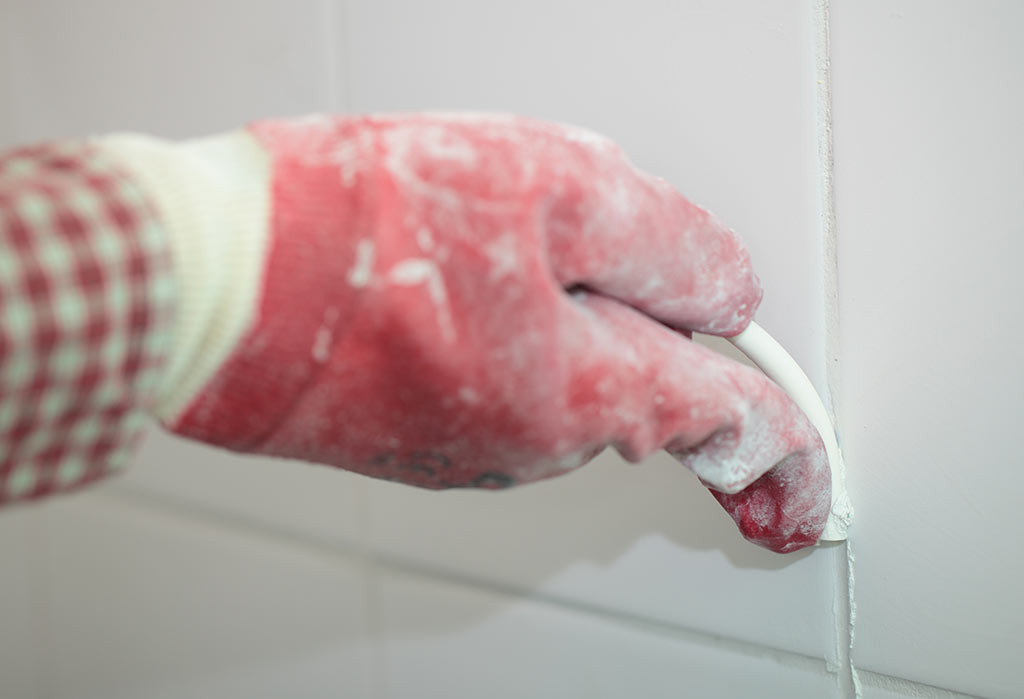 Grout sealant
If you have tiled areas in the bathroom that were installed by a professional tiler, be sure to check if they sealed the grout around the tiles. They often include this as part of their work, but be sure to double check it has been completed. Sealing your grout can in fact help the grout to last a lot longer without fading and/or wearing away. The best part is that grout sealant can last up to 10 years, so sealing it every seven to nine years will ensure it is always protected.
If it hasn't been sealed by your tiler (or yourself), go to your local hardware or tile warehouse. They will often sell sealant for grout and can offer you a choice of a cream-based sealant or a spray, depending on the type of tiles you have and the area you need to cover. It doesn't take long, is easy to do, and can keep your grout looking new for many years to come.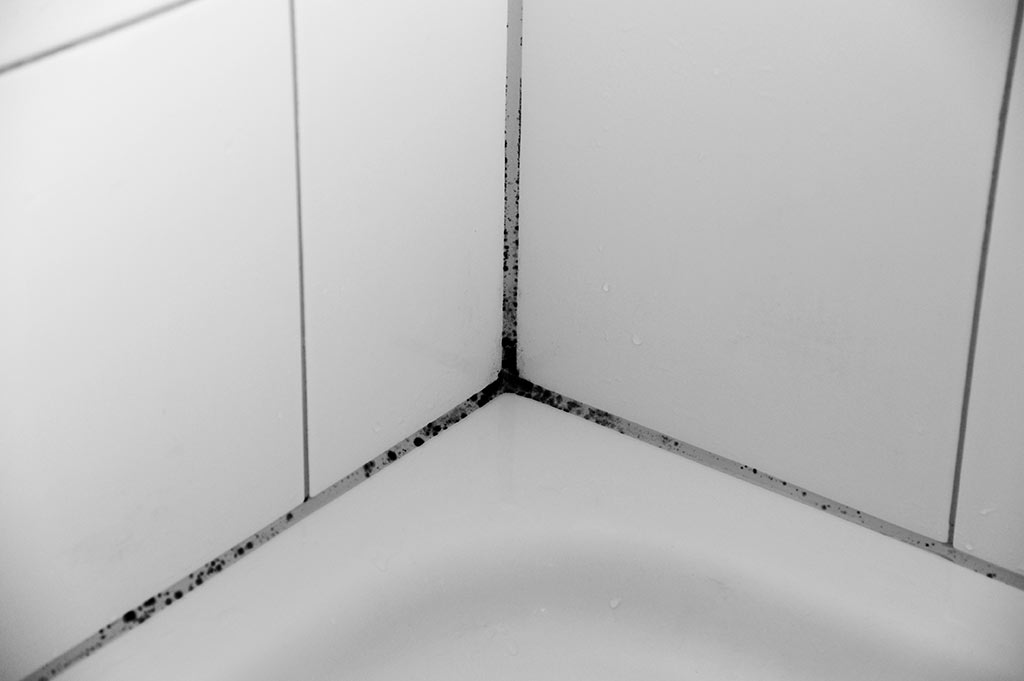 Mould
Bathrooms can get very warm and moist, and can be a breeding ground for mould if there is insufficient ventilation. Bathrooms that are part tiled and part painted will be more susceptible to mould growth (as the mould will tend to want to grow on walls rather than tiles). If you have a freshly painted bathroom (or haven't painted yet), be sure to use paint specific to bathrooms as they have anti-mould properties within the paint.
If you are starting to see mould growth, be sure to act fast as mould can spread quickly. Spray it with mould-killing spray, and kill the mould off. Once the mould has been removed, repaint your walls and be sure to use special bathroom paint to stop it from happening in the future.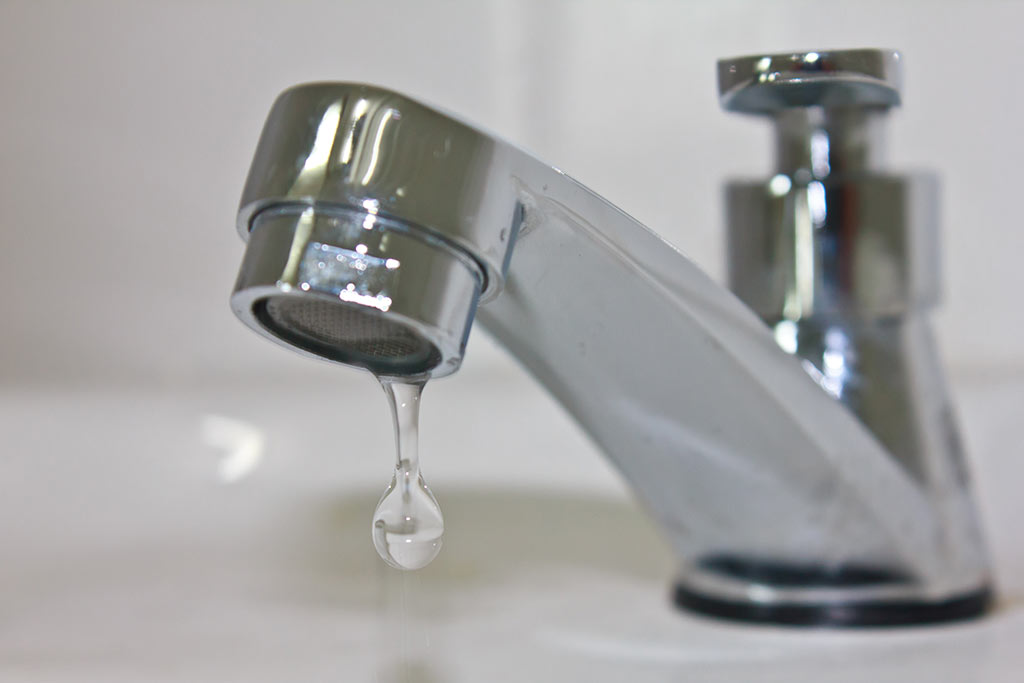 Water leaks
Over time, some taps will begin to drip and will need to be adjusted. If you're not very handy with the waterworks, a local plumber will easily be able to go over all of your bathroom fittings and tell you if anything needs adjusting or replaced. An annual check over will often be more than sufficient enough to keep your taps working in good order for many years.
Living room maintenance cost-saving tips
Your living room is often occupied, and is where the family spend a lot of time together. Ensuring this space stays comfortable for everyone is imperative.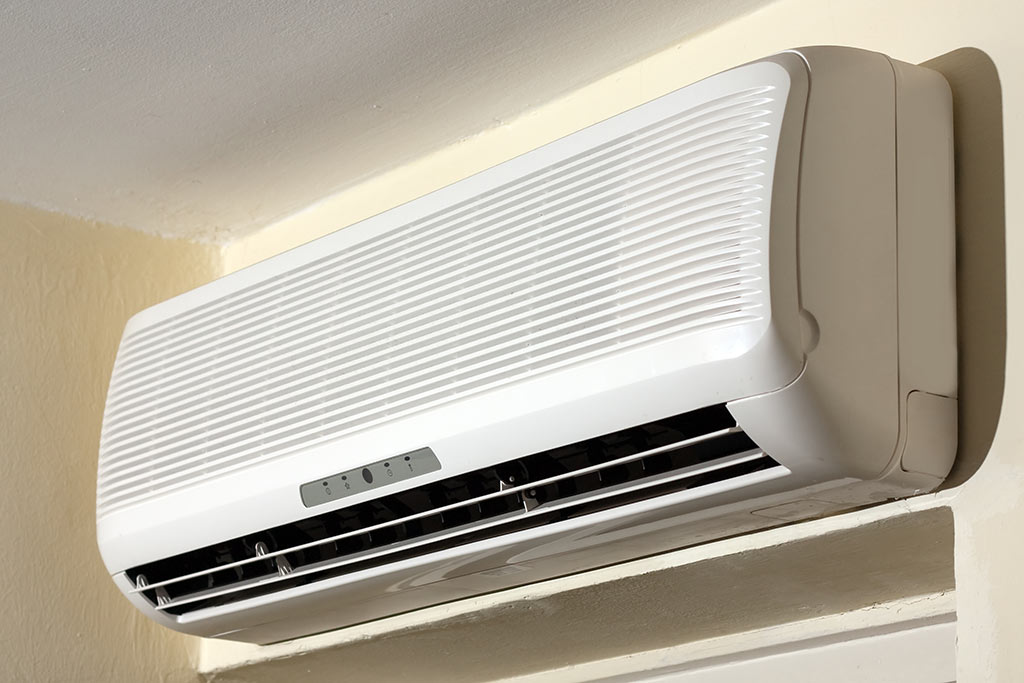 Check on your air conditioning unit
During winter, you may not use the air conditioner or you may only use it to warm up the home (if you have heating functions available), and in summer you're likely to be using it to cool down. For this reason, autumn is a great time to look over your air conditioner and check for any issues.
Clean any filters of dirt, grime and dust from the interior side. Reverse cycle air conditions would have equipment on the outside of your home, so it's good to check this over for any major damage, rust, wear and tear. If you're not sure what you should be looking for, your user manual will often provide great cleaning and care tips. Alternatively, a local electrician will usually be more than happy to take a look over it for any electrical issues.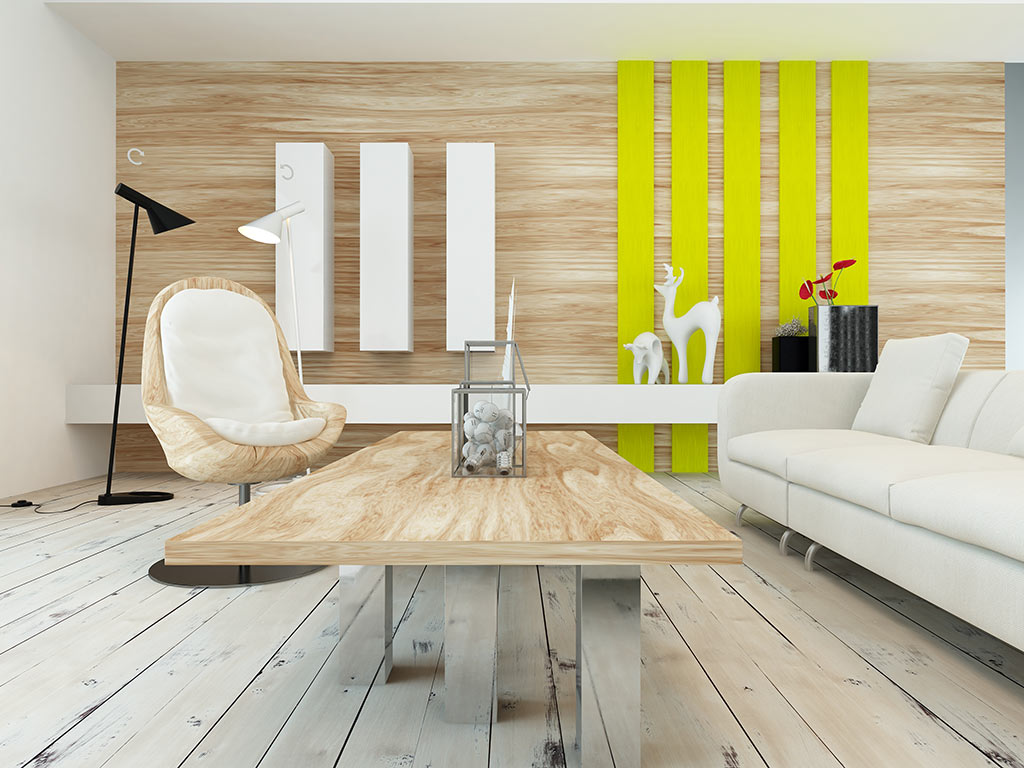 Floorboards
If you have floorboards in your living room, you should ensure that they are well looked after as they are always so charming to have in any home. Be sure that they are well sealed, and are continued to be sealed every few years to keep them in good condition. Although this type of floor will be colder on your feet, a plush rug within the living room is all you need to make it more welcoming.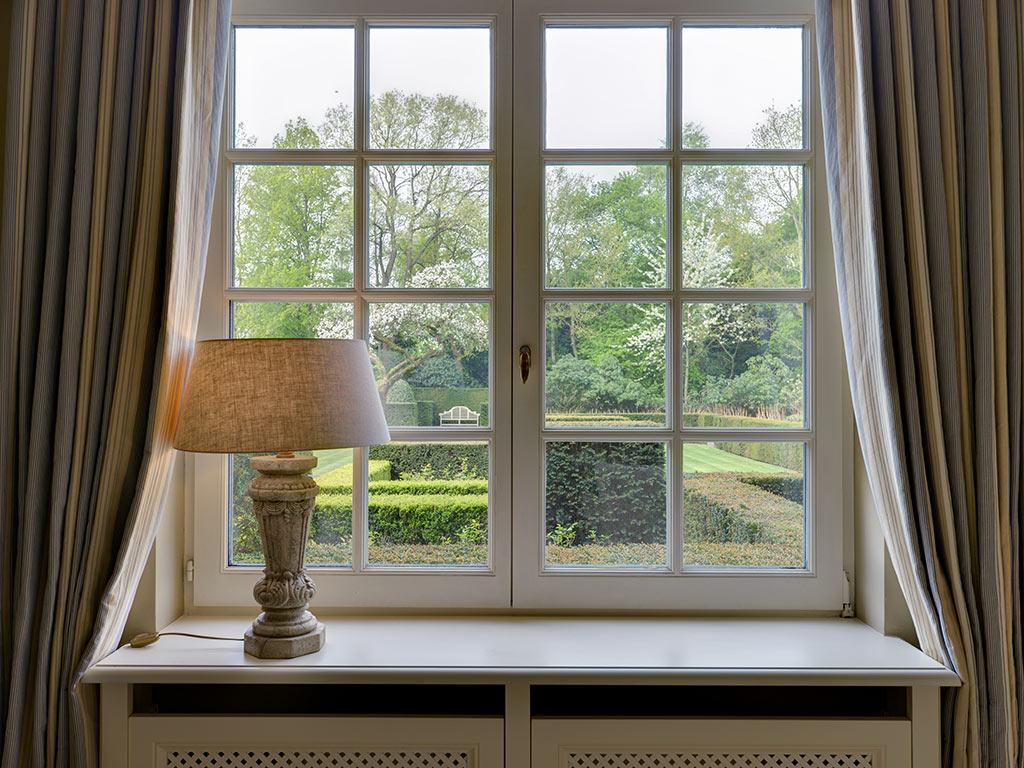 Curtains or blinds
If you have curtains or blinds, it's important to keep them clean and damage free. Dust is often the biggest culprit for the wear and tear of these places, and is also problematic for those with asthma and allergies.
Remove curtains and have them cleaned regularly to stop dust build-up. For blinds, regularly cleaning them by vacuuming them or dusting them is ideal. Some companies also offer blind cleaning, and can have them professionally cleaned for you if they are difficult to clean.
Bedroom maintenance cost-saving tips
There are some great way to keep your bedroom's fresh and new feeling. Bedroom's have the added benefit of being able to change looks just by changing the bed covers and sheets. These methods can also help.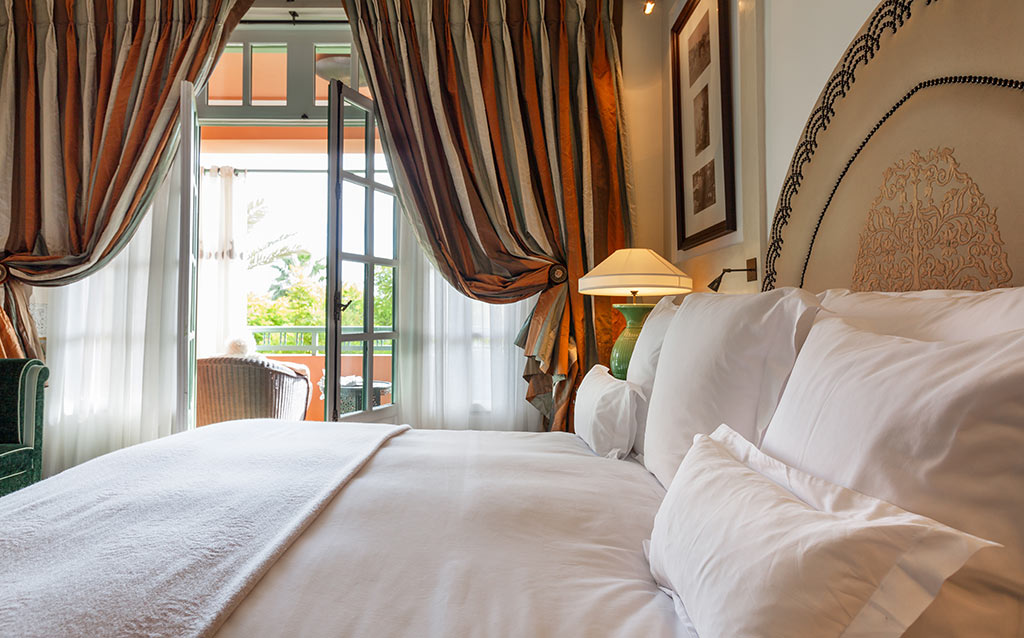 Airing your room
Moisture in the bedroom can lead to allergy problems and mould spores growing in around your mattress, bed frame, and the room itself. The best way to try and counteract this is by pulling the bed sheets back each morning and opening the windows of the room wide open, to let fresh air and and air the bed.
Having the fresh air come through your bedroom will allow any moisture to be dried up and alleviate dust, especially if you can get sunlight to shine on to the bed directly. On weekends when you have more time, taking the bed sheets off completely to allow air and sunlight to go onto the mattress directly will help to kill dust mites in the mattress.
The best thing about this tip is that it is free to do and can save you thousands in spending on new mattresses, new paint, and new beds.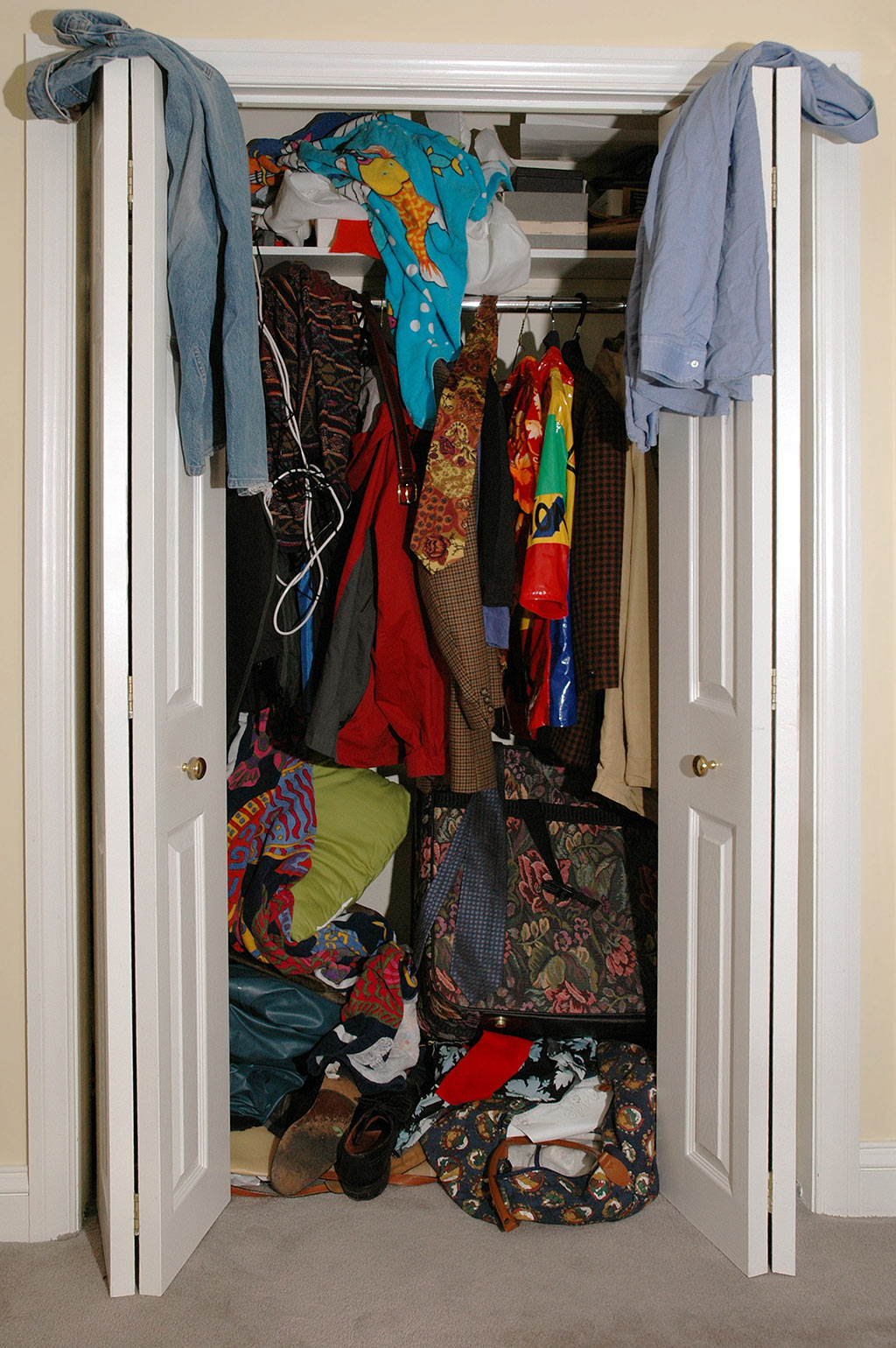 Clean out your closet
We all like to hold on to clothing and shoe items in case we want to wear them one day. However, there is a point where your wardrobe is going to overflow and become extremely disorganised. Sometimes even the clothes racks bend and break under the weight of excessive clothing hung on them. One of the best ways to organise your clothes is to turn the hangers all to face one way. When you wear an item of clothing, turn it around so that you know you have worn it. After 6 months (or a year to cover seasonal changes), any items that haven't turned around you will know they haven't been worn. If they are in good condition or new, you can re-sell them or even donate them to your local charity store, to help others in need.
Not only will you get some extra spending money in your pocket or helping people in your local area with your charitable donation, but you'll also be helping to organise your bedroom and keep your wardrobe from excessive items.
Garage/driveway maintenance tips
There may not be much to do with your driveway or garage to keep it in good condition, but the small things you do will definitely keep the front of your home looking good. Easy and simple maintenance of these areas will make sure you can continue to save money in future years on repairs and replacements.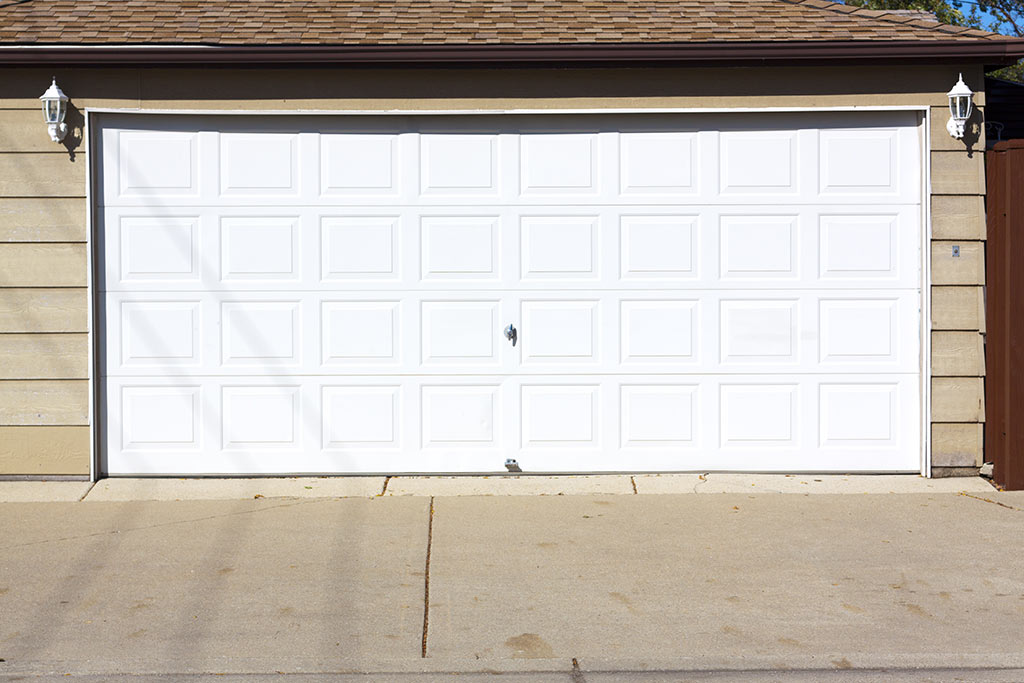 Garage door
Doing a monthly inspection of your garage door and the parts surrounding it will ensure that it lasts even longer without being replaced. The easiest way to do this is to take a look at the front of the door and the inside while it is closed. Look for any wear or damage, and be sure to test the door manually if it is an automatic opening door. Be sure to check over pulleys, springs and mechanisms for any wear, loose fixtures and rust.
A quick spray with a lubricant such as WD-40 over parts that are looking rusty or squeaking will often fix this right up. Be sure to spray the hinges, rollers and tracks annually for general upkeep.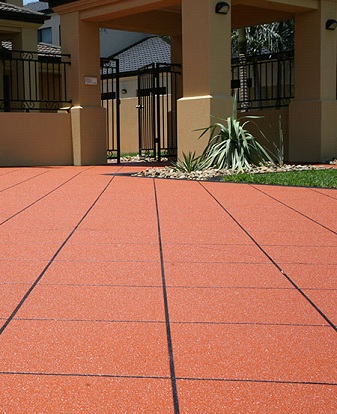 Driveway cleaning and sealing
Your driveway, no matter what kind of material it is made of, will generally need some kind of maintenance to keep it working well for you and your vehicles. Keeping it clean is important, as it will also ensure that no foreign objects obstruct your vehicle tyres and cause further issues. If you have a concrete driveway, you generally should consider re-sealing it every couple of years to make sure it looks good, is safe and stays maintained. Sealing can also come in a variety of colours and can provide optional slip resistance, perfect for slippery and sloped driveways. Sealing your driveway will also make sure your driveway is more hard wearing and makes the driveway easier to clean in the future.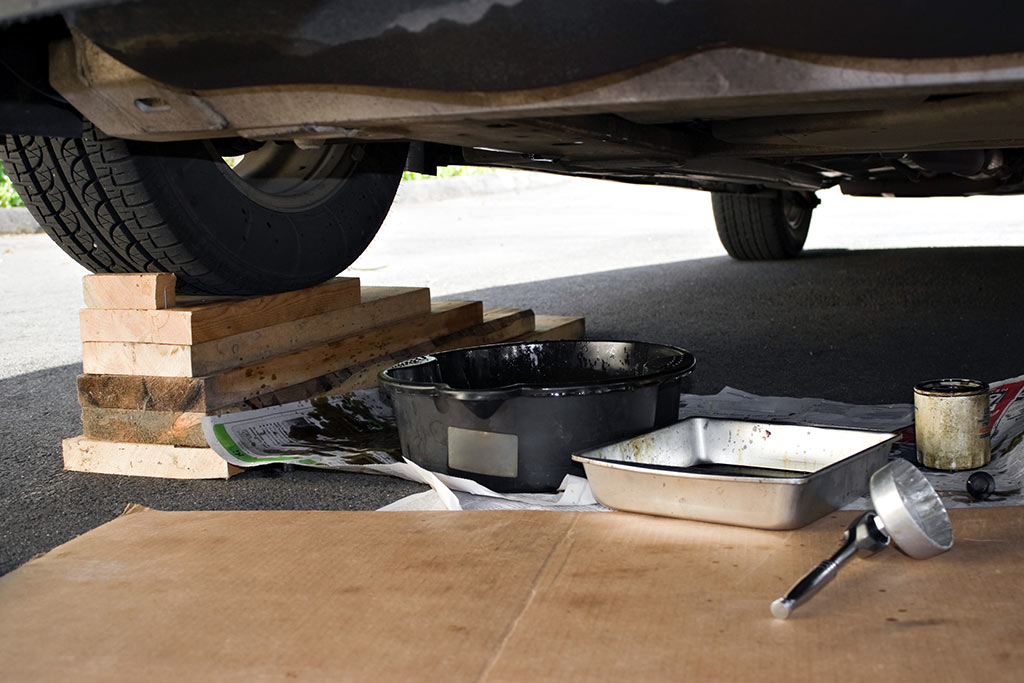 Cleaning spills
If you happen to be handy with your vehicle and do a little bit of maintenance on it, be sure to clean up any petrol or oil spills as soon as possible. If you happen to notice an oil patch under where your vehicle has been parked, be sure to clean this up as soon as possible (and get your car checked over, too).
Oil and petrol solutions can easily stain driveways and garage floors, and will be harder to remove the longer they are there. The easiest way to remove it and clean these spills is by spraying degreaser over the affected area, and washing the area clean. For large areas, consider using a pressure cleaning to get rid of spills, oil, stains, dirt and algae.