Find a product » Concrete Sealers Acrylic » Concrete Sealer 24 High Gloss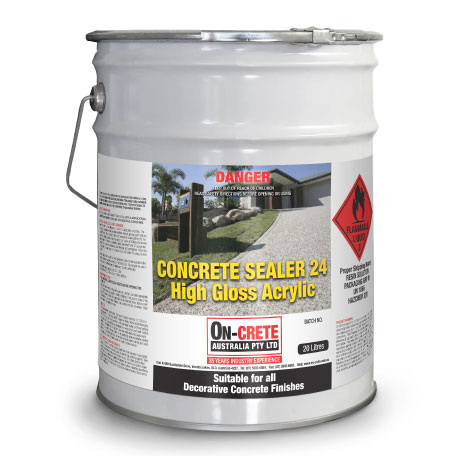 Concrete Sealer 24 High Gloss
Why use Concrete Sealer 24 High Gloss?
SV24 is a general purpose solvent based sealer of medium viscosity and solids. It gives a clear film with a high gloss and is most commonly used to seal spray on concrete coatings (Overcrete Concrete Resurfacing), Stencil & Stamped concrete.
It is required to be primed with SV21 when the temperature of the concrete is low or when sealing hard, dense concrete.
Package Size
5 Litre metal drum
10 Litre metal drum
20 Litre metal drum
200 Litre drum
Technical Infomation
Technical Data & Application Sheet for Concrete Sealer 24 High Gloss
Material Safety Data Sheet for Concrete Sealer 24 High Gloss
Get a free quote