Find a product » Epoxy Resin & Paint Coatings » EP52 Epoxy Primer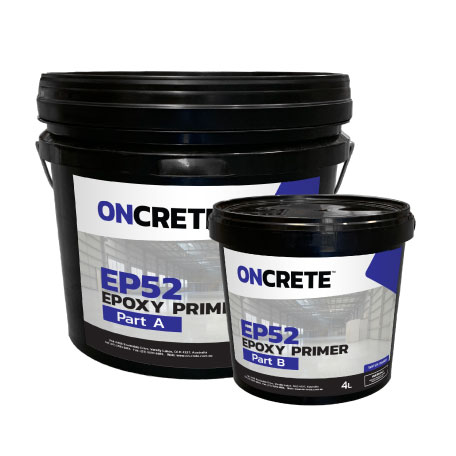 EP52 Epoxy Primer
What is EP52 Epoxy Primer?
Oncrete® EP52 is a two-component waterborne epoxy system specially designed to adhere and protect mineral substrates. Used on it own it will protect your concrete by dust proofing it and by providing excellent stain resistance to oils and other contaminants.
It can also be used as a primer for subsequent topcoats such as waterborne and solvent polyurethanes and 100% solids epoxies.
Packaging Size
12L Kit (8L Part A: 4L Part B)
Technical Information
Safety Data Sheet - EP52 Epoxy Primer Part A
Safety Data Sheet - EP52 Epoxy Primer Part B
Technical Data Sheet - EP52 Epoxy Primer
Get a free quote