Find a product » Penetrating Sealers » RP300 Stone Enhancer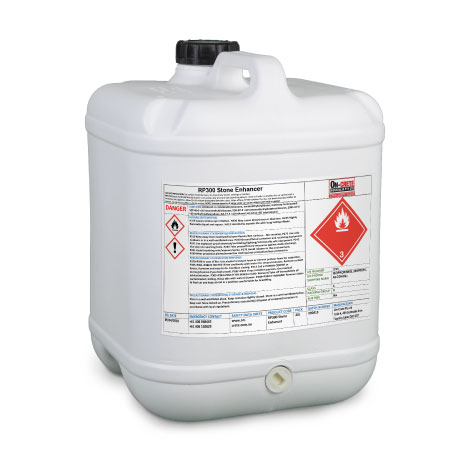 RP300 Stone Enhancer
What is Oncrete RP300 Stone Enhancer?
ONCRETE® RP300 Stone Enhancer is a silane-siloxane blend that imparts water and stain repellency to substrates while providing an enhanced look, is used to treat a wide variety of products in the tile and concrete industries. RP300 can be overcoated with RP240 Oil and Water Repellent for improved stain resistance.
Special Features
Provides excellent hydrophobic properties.
Permeability to water vapour and gases.
Chemically bonds to substrates increasing coating life and making cleaning easier.
Reduces biological growth.
Reduces efflorescence, and dirt pickup.
Suitable areas of use
Brickwork
Cement blocks
Pavements
Tiles
Stone
Concrete
LImestone
Marble
Technical Information
Technical Data & Application Sheet - RP300 Stone Enhancer
Safety Data Sheet - RP300 Stone Enhancer
Get a free quote