Find a product » Penetrating Sealers » RP220 Water & Oil Repellent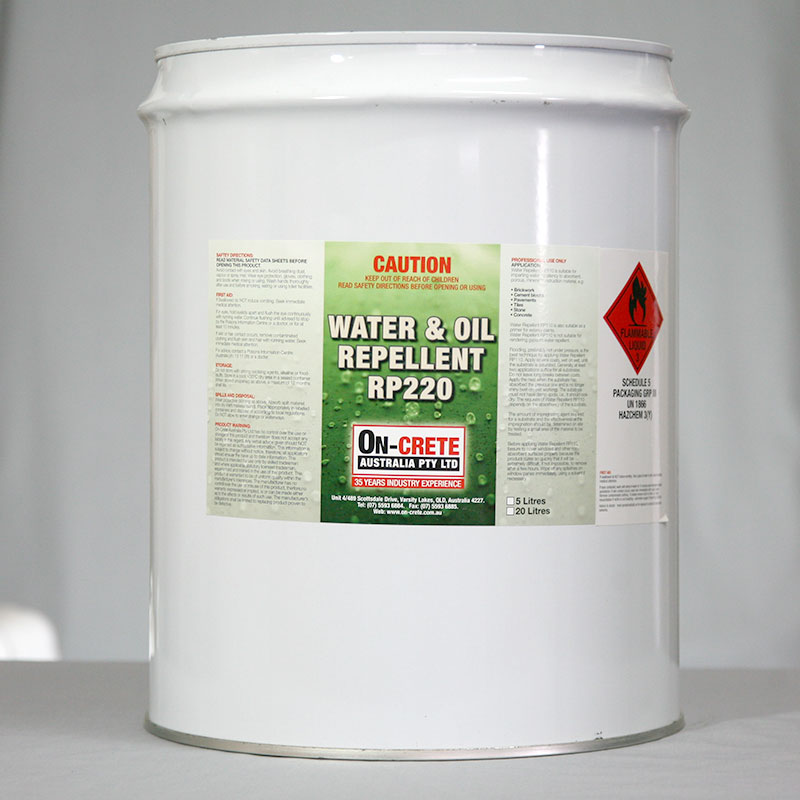 RP220 Water & Oil Repellent
What is RP220 Water & Oil Repellent?
RP220 is an acrylic fluorinated copolymer that provides a durable subsurface, transparent, protective barrier against oil and water on a porous surface such as stone, tile and grout also stain resistance and easy stain clean-up.
Features
Provides a protective barrier that repels both water and oil.
Permeability to water vapour and gases.
Protection with no effect on appearance.
Provides durable protection.
Resistance to UV radiation.
Technical Information
Material Safety Data Sheet for RP220 Water & Oil Repellent
Technical Data & Application Sheet for RP220 Water & Oil Repellent
Get a free quote